Rooted in communities
daa is active in a variety of roles as sponsor and patron of national events such as the Business To Arts Awards in addition to a close involvement in the communities in which the company's airports are located.
Since 2007, staff at daa have fundraised for an annual Staff Charity, helping to raise significant donations for national charities.
daa Staff Charity of the Year Programme
Since 2007, daa staff have fundraised for an annual Staff Charity, with matching funds from the company also helping to raise significant donations for national charities. Since its inception, almost €3 million has been raised for charities in Ireland.
Following nominations and a company-wide vote, a staff charity committee is responsible for liaising with the successful charities to organise fund raising events involving staff.
In late 2012, daa staff voted to expand the scheme to three nominated charities annually. Feed Our Homeless, St. Francis Hospice and The Mater Foundation are the staff charities for 2020 and 2021.
Spina Bifida Ireland, Gary Kelly Cancer Support and Debra Ireland were the 2019 Staff Charities. The Irish Motor Neurone Disease Association, LauraLynn and Snowflakes for Autism were the Staff Charities in 2018.
MS Ireland, Merchant's Quay Ireland and My Canine Companion for Autism were the Staff Charities in 2017.
The daa staff charities for 2016 were Aoibheann's Pink Tie, ISPCC and ARC Cancer Support.
2015 saw the Parkinson's Association of Ireland, Temple Street Children's Hospital and the Diabetes Unit in Our Lady's Hospital, Crumlin each receive €80,000.
Dublin Airport
Community Fund
Dublin Airport's Community Fund opened in 2017. The €10 million fund will invest €400,000 per year over 25 years in local projects focused on areas such as environment and sustainability, sports and recreation, social inclusion and community development, health and wellbeing, and culture and heritage. You can find out more HERE
Young Musician of the Year
Dublin Airport has had a long association with the Young Musician of the Year programme. In particular daa has enjoyed a 30 year relationship with the Malahide Young Musician and 23 years with the Swords Young Musician of the Year Competitions. Both these competitions are aimed at encouraging young people to achieve their own potential and to enjoy making music.
Local Schools Project
Dublin Airport works closely with many schools in the Fingal area through initiatives such as the involvement of staff in a mentoring programme.
Cork Airport
Cork Airport has for many years been closely involved with various community projects and local sporting clubs in the Ballygarvan area.
The airport is also particularly proud of its long association with international events held in Cork each year such as the Cork St. Patrick's Day Parade & Festival, Cork City Sports, the Cork International Choral Festival and the Cork Jazz Festival.
Cork Airport also played an active role in the development of the Cork regional tourism brand and co-funds the initiative in conjunction with Cork City and Cork County councils.
Sponsorships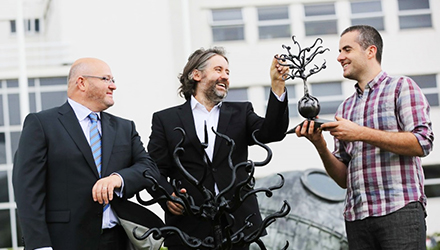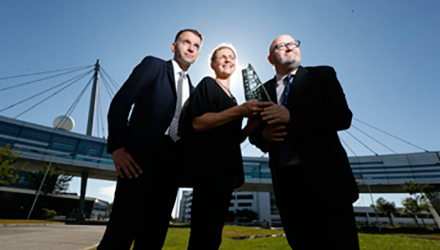 Business to Arts
daa has a long-term involvement with the annual Business to Arts Awards which seek to support creative partnerships between the arts and businesses in Ireland.