daa appoints Catherine Gubbins as Chief Financial Officer
February 26, 2021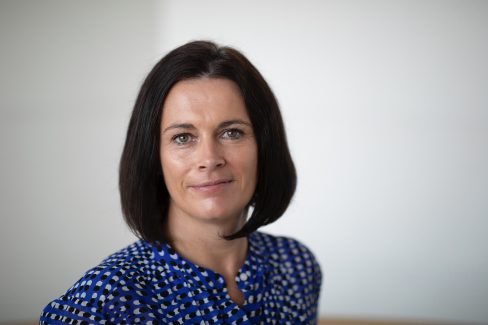 daa is pleased to announce the appointment of Catherine Gubbins as Group Chief Financial Officer.
This follows the announcement in January that Ray Gray had decided to leave the business later this year. Catherine, who is currently Director of Finance with daa, will become Group Chief Financial Officer on May 4, following a two-month handover period to ensure a smooth transition.
daa Chief Executive Dalton Philips said:
"I am delighted that Catherine will be taking on the role of Group CFO. Catherine has made a great contribution since she joined daa and has effectively been Ray's deputy since she became Director of Finance in 2019. As part of the Executive Team, she has played a key role in helping us to prudently manage the financial impact of the current pandemic. I would like to congratulate Catherine on her new role, and I am really looking forward to working alongside her in her new capacity as Group CFO."
Catherine Gubbins said:
"I am thrilled to become the new Group Chief Financial Officer at daa. daa is a global business that has a strategic position at the heart of the Irish economy, and I am excited to be able to play a leadership role in its future development. I am looking forward to working closely with the Executive Team, the Board, the Finance Team, and my colleagues on across the company to help to rebuild our business."
Catherine joined daa in December 2014 as Group Financial Controller. She was appointed Director of Finance and became a member of daa's Executive Management Team in April 2019. Before moving to daa, Catherine was a Senior Manager in the Assurance and Business Advisory function of PwC Ireland, having worked in the professional services firm for more than 16 years.
She has a primary degree in Law and Accounting from the University of Limerick and a Master of Accounting degree from UCD Michael Smurfit Graduate Business School. A member of the Institute of Chartered Accountants in Ireland, Catherine is a former Chairperson of the Leinster Society of Chartered Accountants.
Ends
For reference:
Paul O'Kane 353 86 6090221