This is
Extraordinary
At Work

Careers at daa
We're hiring Airport Search Unit Officers for the Security team in Dublin Airport plus a number of other roles including operational staff, retail sales professionals and many more.
Click here to view all jobs
Learn more about the daa Group and what we do in Ireland and around the world
Managing Director | Dublin Airport
daa is looking to appoint a new Managing Director of Dublin Airport. The Managing Director will be directly responsible for the safe, secure, and efficient operation of the airport. If you would like to explore the opportunity then please email or call Stafford Bagot, Heidrick & Struggles on dublinairport@heidrick.com or +353 87 4004 888.
Who we are
We're an airport industry leader with operations in four continents with almost 3000 employees working together to ensure we deliver the best services for all our customers globally.
Meet our people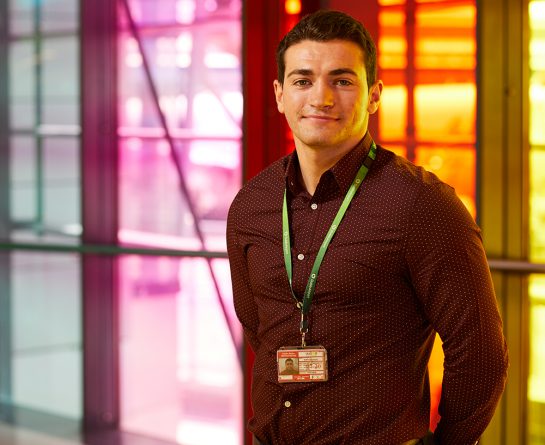 RORY CULLINANE, Client Project Owner, Dublin Airport
There aren't many other jobs I can think of where a design or construction project needs to consider how an aircraft full of passengers is going to behave. For me, it is this challenge along with working and developing relationships throughout daa that makes working here enjoyable.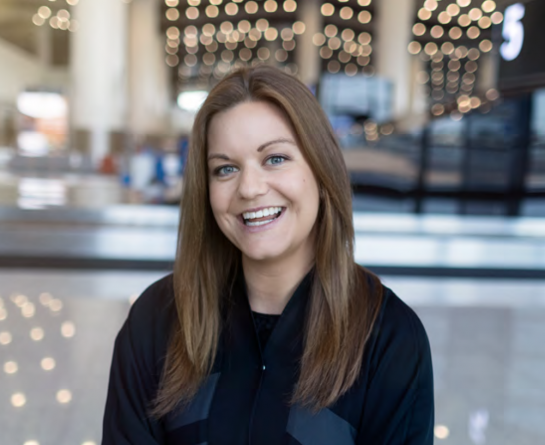 Sarah Flood, Head of Passenger Experience, Terminal 5, KKIA, Riyadh
In my role, I'm responsible for operations and the passenger experience at Terminal 5 at KKIA in Riyadh. We manage a domestic terminal with almost 14 million passengers travelling through it, less than three years after first opening. Before coming to Riyadh, I was responsible for managing the commercial concessions at Dublin Airport. I started with the company as part of the graduate programme and began in Strategy and Regulation.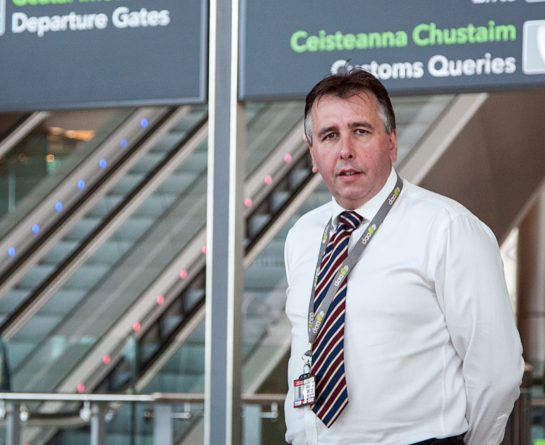 Gerard Lawlor, Design Manager,
daa
My primary responsibility is to lead and manage the electrical engineering design team in developing solutions for electrical systems airside and landside as part of Dublin and Cork Airports capital programmes. I started with daa in 1988 and since then my work has been very diverse but always rewarding and a source of great personal and professional pride. daa has also invested in me extensively and I have been able to share this knowledge and represent the company with other airports around the world.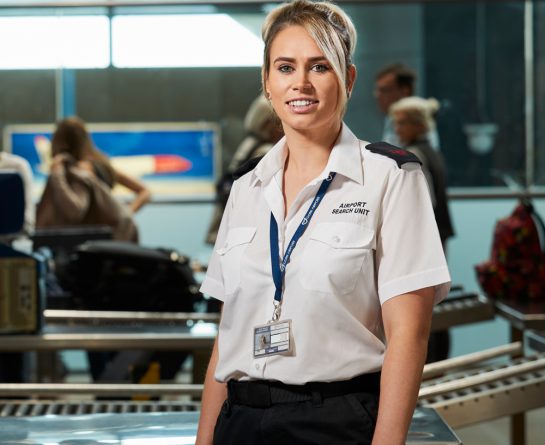 Nicole Maher, Aviation Search Unit, Cork Airport
My role is to safeguard civil aviation against any unlawful acts as an Airport Search Officer at the airport. This entails covering various positions in the security area such as passenger frisking and x-ray operation. Our key objective is to ensure that the aircraft and passengers are safe. I've worked at the airport for three years and I still find every day exciting and interesting.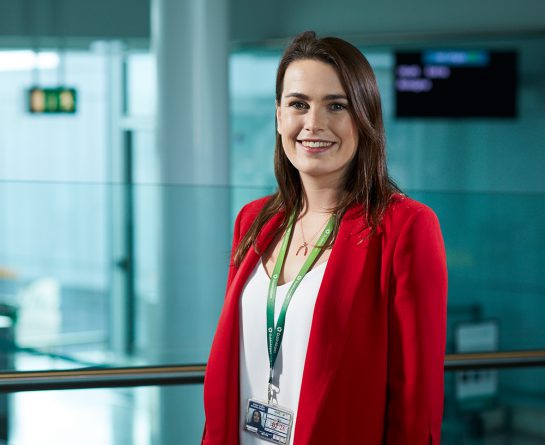 Amy Pyne, Graduate Project Officer, Commercial, Dublin Airport
My role involves engaging with our airline partners and other key stakeholders negotiating contracts and helping to support revenue growth across the business. What's great about my role is that it allows me to work cross-functionally, giving me great insight into different areas of the company.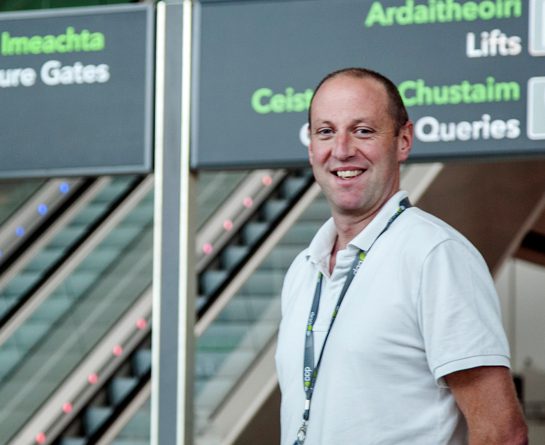 Gavan Farrell, IT Project Manager,
daa
If you are the type of person who never shies away from a challenge, wants to roll up their sleeves, and likes to be stimulated within your working environment throughout your working day, then I couldn't recommend daa enough. Projects I've worked on include an award-winning app, the development of new FIDs screens, and vehicle tracking through secure entry points.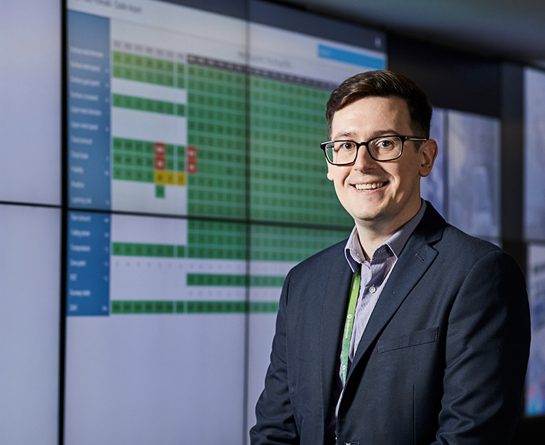 Paul Finnegan, Operations Assurance Manager, Dublin Airport
What I find great about working in Dublin Airport are the people; there is a great team spirit and support for one another. It can be challenging working in a quickly changing environment like Operations but ultimately solutions are found and issues are resolved as a team. Working at the airport also gives you a chance to change roles as the needs of the business change and new opportunities arise.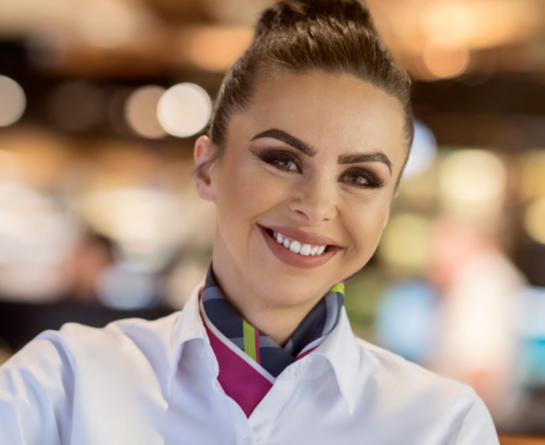 Aleksandra Kwiatkowska, Sales Professional, ARI
I have been with the company for just over two years starting with ARI as a perfume specialist in Terminal 1. I've recently moved to be part of the team in Spectrum and Gem&I, two new shops in Terminal 2. I've found that I can constantly learn from my colleagues and work in an environment that also offers new and challenging opportunities.
Our Values

Respecting each others value
We work as a team. All of us has a distinct and valuable role to play; we appreciate each other's diverse contributions and celebrate success together.

Brilliant at the essentials
Whatever our role, everyday we take pride in doing our job to the highest standards, creating an exceptional environment for our customers and for each other.

Passing the baton, not the buck
We seek solutions before presenting problems and we support each other when we stand up to take responsibility.

Always better
We are constantly seeking ways to improve, sharing information and ideas, and always feeling that we have the freedom to ask, 'how could this be better?'