Tomorrow's
great
ideas
begin with you
Grow your career with us
Dublin Airport is Ireland's main international gateway with over 30 million passengers in 2018. The airport is investing in a significant capital investment programme over the next few years and there will be opportunities across a wide range of positions as the airport looks to shape its future.
Meet our people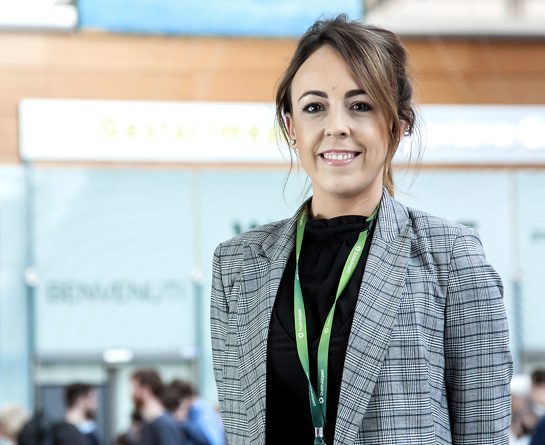 Stacey Roe, Terminal Standards Manager
I have recently moved into a new role - Terminal Standards Manager. In my previous role as Contracts Manager, my primary focus was to implement and manage the contract management model at Dublin Airport to ensure that agreed service standards and value for money are delivered by service providers and suppliers at all times. Working in Dublin Airport has been a huge learning curve for me. I have met so many fantastic people and have been given so many opportunities. This is such an exciting time to be working here and I hope to continue to develop my career with the airport.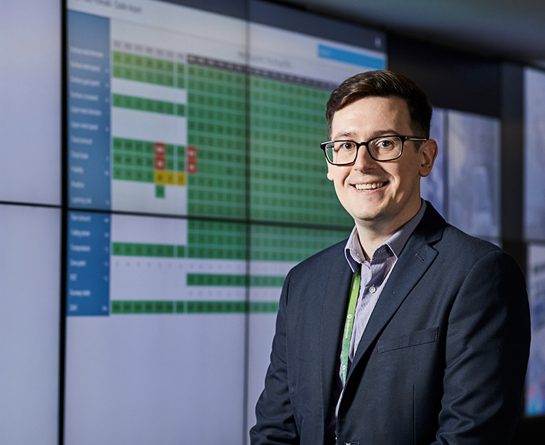 Paul Finnegan, Operations Assurance Manager
What I find great about working in Dublin Airport are the people; there is a great team spirit and support for one another. It can be challenging working in a quickly changing environment like Operations but ultimately solutions are found and issues are resolved as a team. Working at the airport also gives you a chance to change roles as the needs of the business change and new opportunities arise.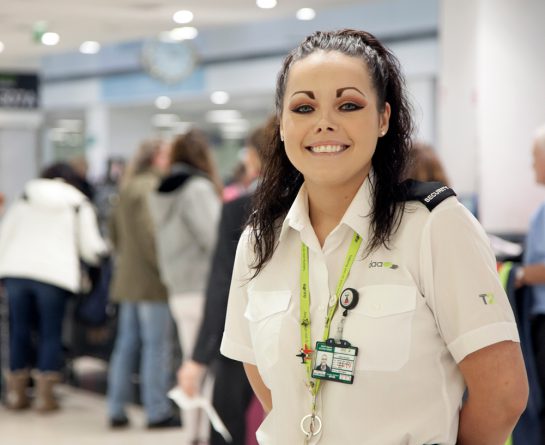 Emma Vaughan, Airport Search Unit Officer
I've worked for the Airport Search Unit in Terminal 2 for the past two and a half years. The airport is the one place you can't get enough of and I feel very lucky to work here. I love the people I work with across the company. I work with some talented, funny and dedicated people. Everyday is different, challenging and exciting. No two days are the same, which is what entices me the most.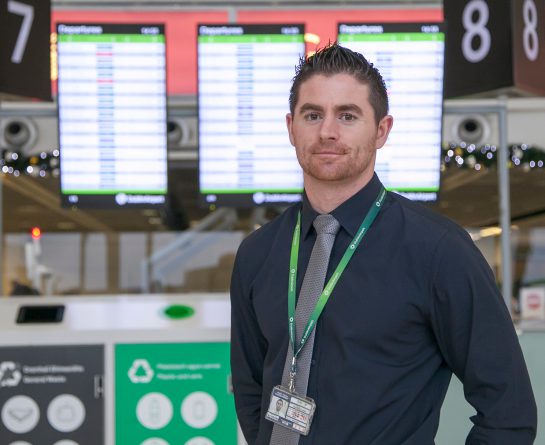 Francis Mulligan, Business Support Executive
My career with daa began in 2010 as a Facilities team member, I moved to the Terminal Operations Centre in 2014 and became a TOC Team Lead in 2016. With an ever-changing environment of swing-gates, technological advances, passenger transfers and increased passenger volumes there are always different problems arising which need to be resolved. It is this environment which makes this job so enjoyable as it ensures I am constantly furthering my knowledge and experience. Most recently I have secured the role of Business Support Executive.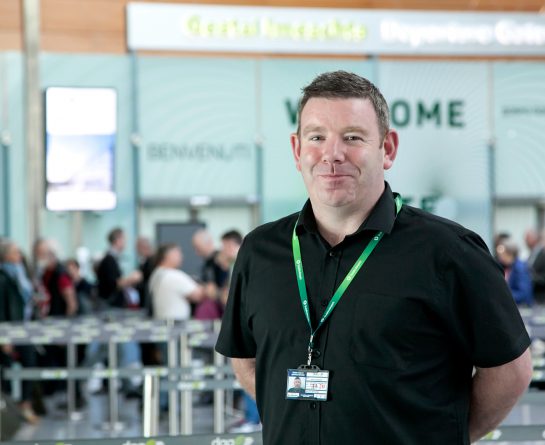 Keith Segrave, Commercial Property Coordinator
In my current role, I act as a project coordinator for all maintenance and relocation requirements for existing and new commercial tenants. I originally started as a customer service agent at Dublin Airport where I was involved in the daily running of the airport's car parks as part of a team dedicated to delivering the best customer service. The support I've received in my different roles has really been great and daa does offer different career paths for those interested in looking at new opportunities.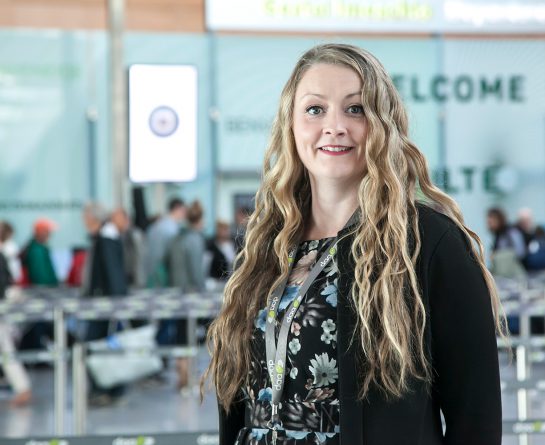 Amy McQuillan, Data Analyst Continuous Improvement, Security
I've been able to work with many different areas of airport security at Dublin Airport. There are always new and exciting challenges with passenger numbers at Dublin Airport continuing to grow, changing regulations, and a constant drive to improve as new systems and processes are introduced.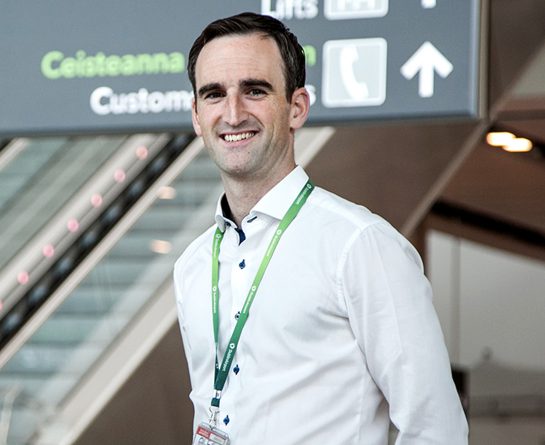 Conor Carroll, Client Project Owner, Airside
Recent projects I have worked on at the airport included the implementation of Automated Visual Docking Guidance Systems across the airfield and the delivery of 12 new aircraft parking stands in the north apron. I work closely with the project teams from project inception and feasibility through to detailed design and delivery. My role offers me a great sense of purpose and pride to be able to play a role in an environment that is so critical in terms of access to the island of Ireland.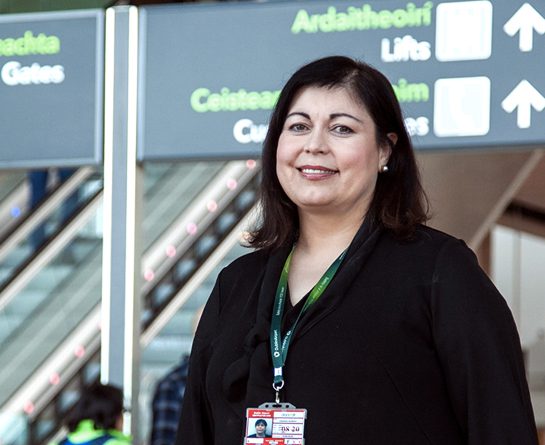 Grainne Murphy, SME - On Time Performance Project
Working in Dublin Airport is exciting, challenging and is ever-evolving. There are always new airport facilities and technologies and new customers coming on stream. There is also a great sense of team spirit and pride in what we do whether it's working on real issues for our customers or trying to identify solutions that benefit all users of the airport.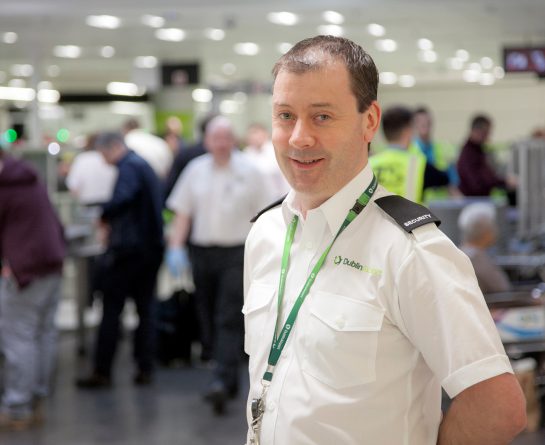 Malachi Shanks, Airport Search Unit Officer
In the nearly three years working in the Airport Search Unit I have found it to be a challenging, exciting and enjoyable role. The job we do has a serious responsibility attached to it, which we all relish and there is a sense of satisfaction knowing you are doing such an important job helping to keep the skies safe. A job made so much easier by the fantastic team mates around you.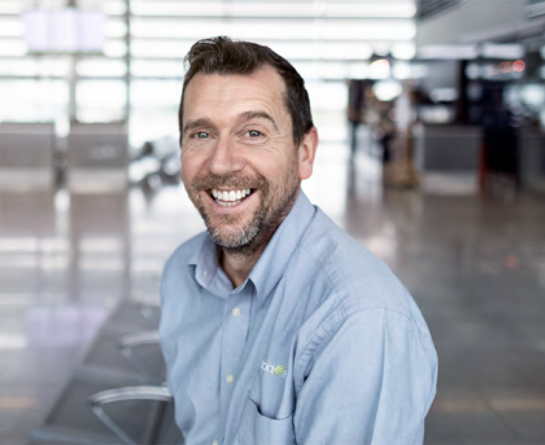 Robert Murphy, T2 Passenger Facilities Operative
Facilities involves everything from taxis and forecourts to trolleys and cleaning and has provided me with a good all-round knowledge of how the airport functions day to day. The fast pace of airport life and interacting with the passengers is something I really enjoy. In my two years at Dublin Airport I have seen plenty of growth and it's exciting to see new opportunities happening all the time.
Why Dublin Airport?
We are a fast paced, energetic and diverse company. Offering careers that range from IT, Finance, Technical, Airport Operations to frontline security and customer focused roles and many more. Whether you are starting your career or looking for your next move, we have lots of great opportunities to choose from.
Available Positions