Making
connections
every day
Why work for us?
We're the second busiest international airport in the country and we offer a warm and personal service to all our customers that showcases the wonderful spirit of our Cork Airport team.
View jobs
Meet our people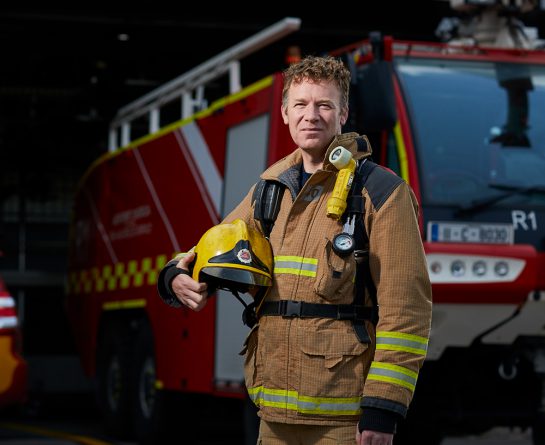 Ted Brady, Airport Police/Fire service Crew Commander
I have a dual role in both the fire service and the police. My duties range from responding to all types of aircraft incidents to taking care of safety on the runway. As a crew commander I'm involved in delivering training modules and I form part of the command structure if we attend an incident. The police side of the job is insuring the airport is safe and secure for everyone using it. I love my role because it has great variety and every day is different.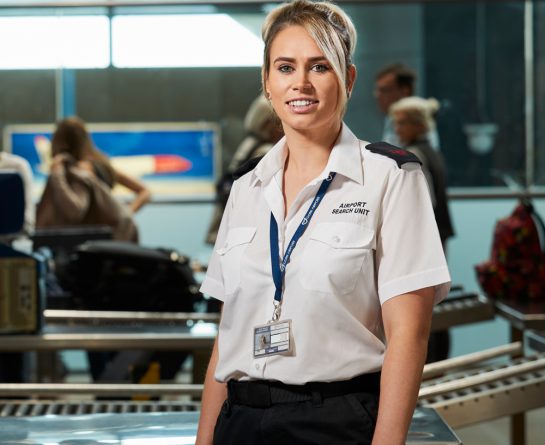 Nicole Maher, Aviation Search Unit
My role is to safeguard civil aviation against any unlawful acts as an Airport Search Officer at the airport. This entails covering various positions in the security area such as passenger frisking and x-ray operation. Our key objective is to ensure that the aircraft and passengers are safe. I've worked at the airport for three years and I still find every day exciting and interesting.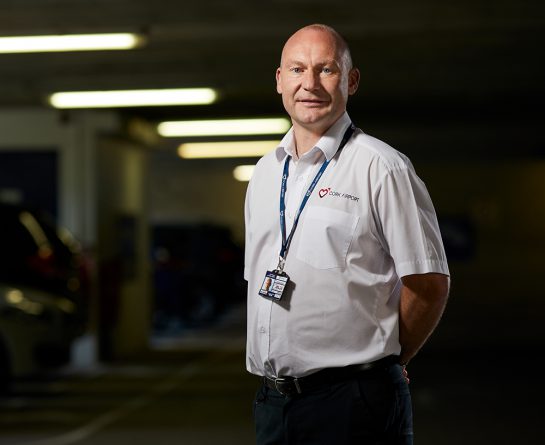 Bernard Dooling, Carparks Team Lead
I have been working in Cork Airport for the last 17 years in operations. No two days are ever the same and the most enjoyable part of my day is helping customers.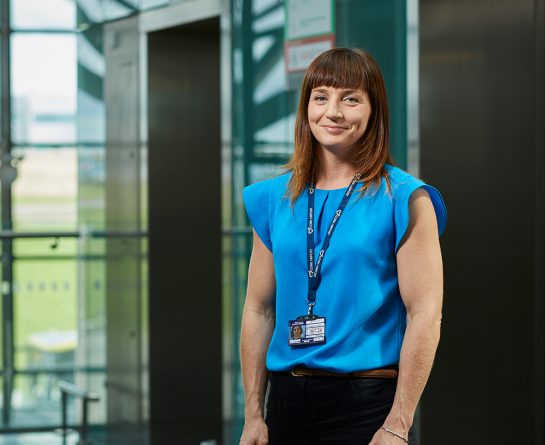 Elaine McElligott, Food & Beverage Operations Coordinator
I started as the Executive Assistant to the airport's Managing Director and today I'm in a role where I support the Head of Finance & Commercial in maintaining and developing relationships with our key business partners and working with the concessionaires to maximise financial performance.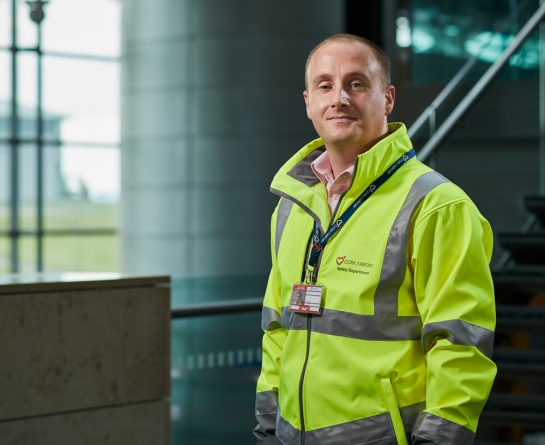 Nathan Wall, Airport Safety Lead
I lead the Cork Airport Safety Team ensuring the highest level of safety and compliance at the airport. We promote safety on a daily basis, ensuring that training requirements are in place and developing procedures and processes to ensure that there is a consistent approach to accident/incident investigation, reporting and close out. I've had many opportunities to develop my career at the airport. I love working in the aviation industry and especially at Cork Airport.
Work with the friendliest airport in Europe
Cork Airport is growing but we are still Ireland's friendliest airport. We're proud of our people and everyone works together every day to deliver exceptional service to all our customers.
Available Positions