Take
your
Career
to new heights
Calling all graduates
Whether you're looking to attain specialist knowledge and experience, or would currently prefer to pursue a more generalist career path, we have exciting opportunities for talented, ambitious graduates from all disciplines.
Meet our Graduates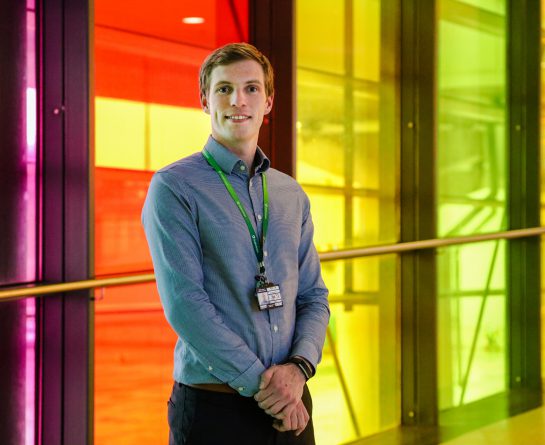 Killian Dunleavy, Corporate Aviation Safety Compliance Officer, Group Compliance
I have been fortunate to have had a varied career path here at daa. I started in Infrastructure working on operational readiness for 10L/28R Runway and then moved into Landside Operations. I have recently joined the Safety Regulation and Compliance team working on Corporate Aviation Safety across the group. I enjoy working in the diverse Aviation industry.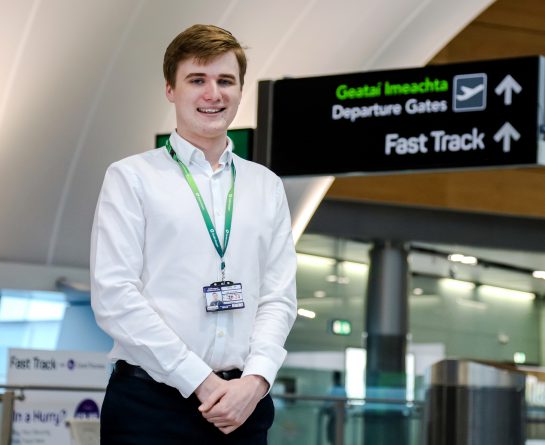 Karl Rochfort, Concessions Manager, Commercial
My role in Commercial Concessions focuses on generating revenue and managing relationships with the various businesses operating within Dublin Airport. The best part about having the opportunity to manage my own project in the early days of my daa career is seeing that my decisions and opinions are valued and knowing that my knowledge and skill set can help improve the overall passenger experience.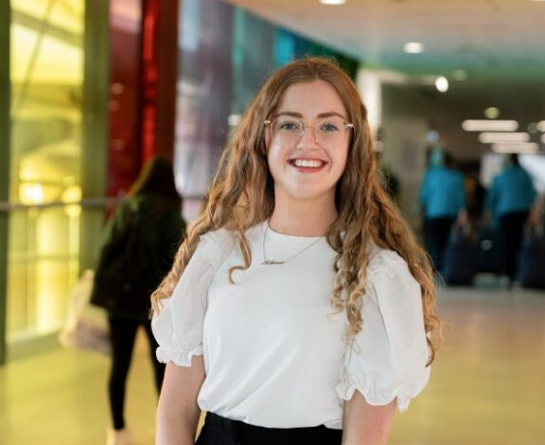 Aedhamair Blennerhassett, Graduate Project Officer, Dublin Airport Operations
I have spent the last year on the Airside Performance and Assurance team. I worked on with a variety of different teams, implementing continuous improvement projects for both front line and non front line staff. The highlight of my first year was travelling to Saudi Arabia to work with daai on the development of the new Red Sea Airport.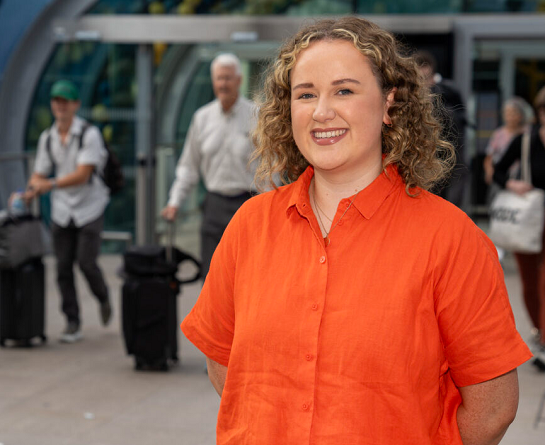 Aoife Kennedy, HR Transformation Project Manager
I have worked across the HR function, in Reward, Talent Acquisition, Change Management, and the HR Transformation Project Office. My journey has given me incredible insight into the complex operations of the daa group internationally and the cross-functional role that HR plays in supporting these operations and the people behind them.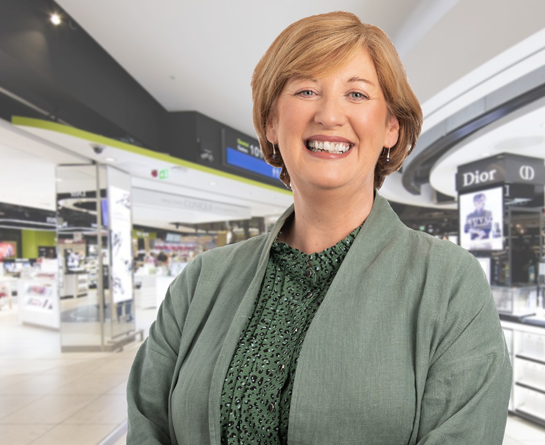 Miriam Ryan, Chief Governance and Strategy Officer
I joined the daa in 1989 having graduated with a BA in Communications from DCU. During my time in daa I have held responsibilities in a wide range of business areas including Marketing, Industry Affairs, Stakeholder Engagement, and Economic Regulation. I was appointed Chief Governance and Strategy Officer and Company Secretary in 2021.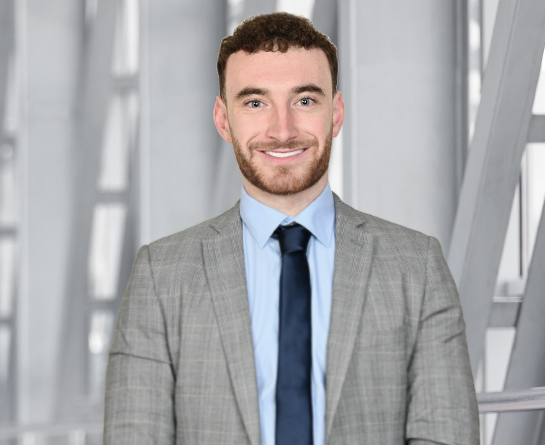 Cathal Keegan, Graduate Project Officer, daai
I started the Programme in daa International's home base, providing support in the identification of business development opportunities and working on benchmarking exercises. I provided support to the Riyadh team and was then offered the opportunity to relocate to Riyadh on a full time basis, where I am now working as a commercial business analyst.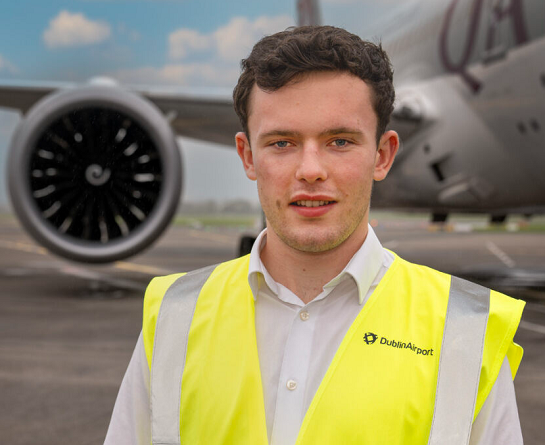 Oisin O'Brien, Graduate Project Officer, Dublin Airport Operations
I currently work in the Airport Operations Centre as part of the Plan & Review Team. Our responsibilities are to gather information from various departments and assess operational readiness in anticipation for the coming 3 days. We host round table meetings twice weekly and distribute this information afterwards to internal and external stakeholders.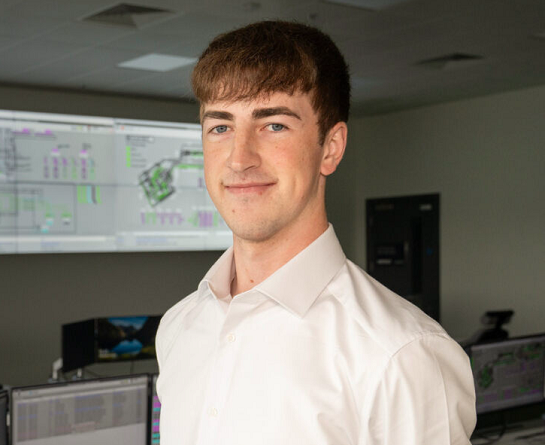 Gavin Coakley, Graduate Project Officer, HR Services, Systems and Processes
I began my journey in daa in the HR Services, Systems & Processes team. I've been involved in a major HR project while also assisting with other tasks. The coaching I've received has been of great benefit to me. Joining on the programme has been great, there's a group of us going through the same journey and we've all been able to support each other.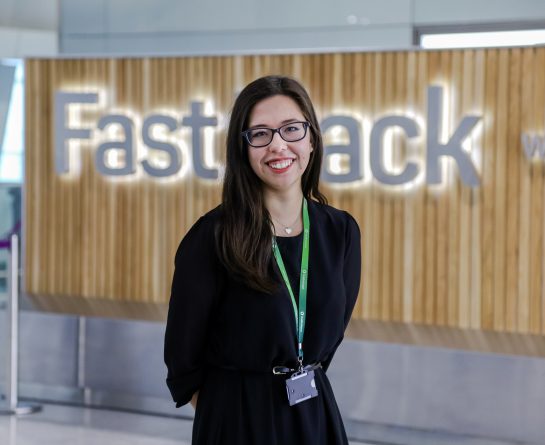 Anne-Elise Clinton, Future Factory Project & Delivery Manager
Since joining the daa I have worked in IT and Innovation. I currently work in the Dublin Airport Innovation Hub - Future Factory, where we work to deliver innovative trials which add value to our business, build strategic external partnerships and develop daa's innovation company culture.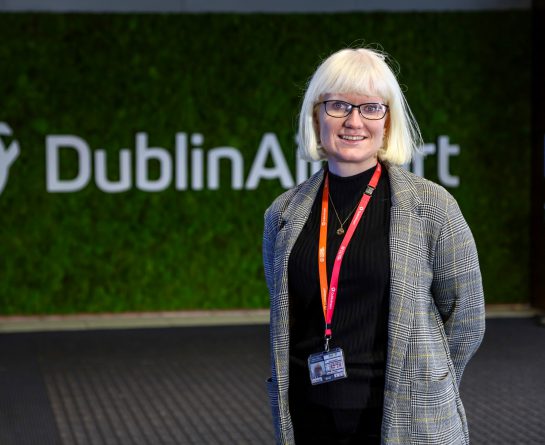 Aoife Doherty, Lounge Coordinator, Commercial
Since joining daa on the Graduate Programme, I've held roles in HR, Innovation, Business Development, and Commercial. My current role is Dublin Airport Lounge Coordinator, as part of the Dublin Airport Travel Services Team. I'm responsible for ensuring our four airport lounges run smoothly and managing the performance of our suppliers.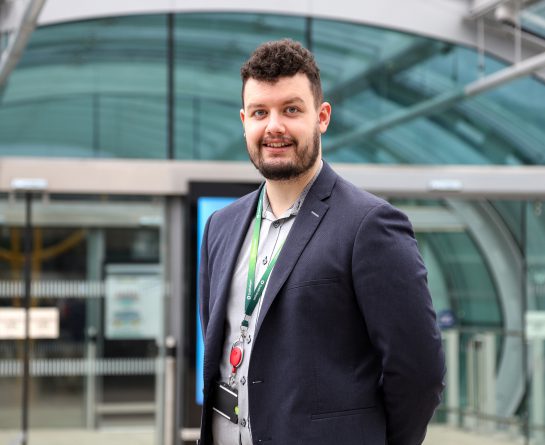 Aaron Cahill, Senior Commercial Project Manager
During the Graduate Programme I worked on the HR Transformation team working on the complete portfolio of projects in that department. Since finishing the programme I have held Project Management roles across Operations, DMD and Commercial.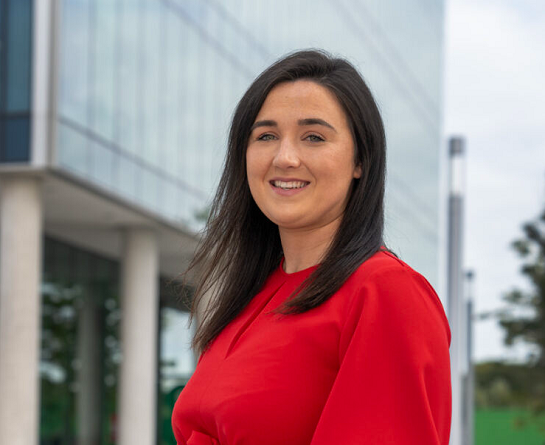 Aoife O'Flynn, Trainee Accountant, Finance
I worked in Corporate Services for my first rotation of the Graduate Programme where I gained experience across a range of different business areas. It gave me great insight into the dynamic nature of the airport. I then moved to Group Finance where I have been for 3 years. I am currently undertaking my ACCA exams which are sponsored by daa.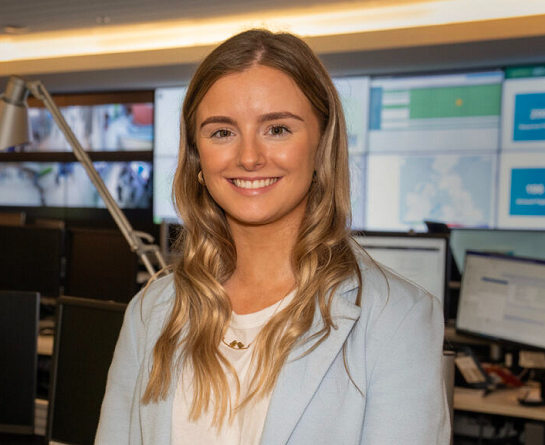 Caoimhe Dennehy, Graduate Project Officer, Dublin Airport Operations
My first rotation was in Dublin Airport Operations as part of the Change Team. I have worked on multiple transformation projects such as roster reviews, introducing new ways of working for airside teams, as well creating task sheets for teams on shift. I also got to work with the Health & Safety team and took part in Winter Operations.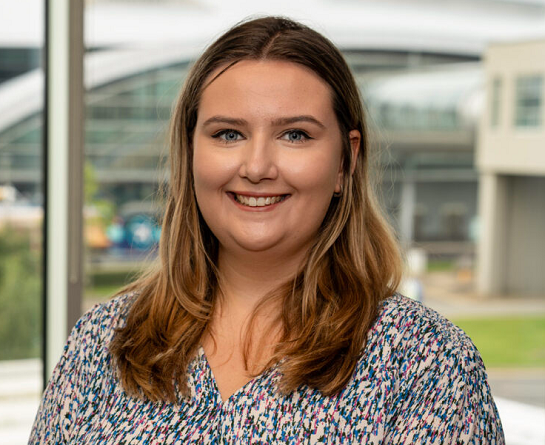 Eve Howlin, Graduate Project Officer, Talent Acquisition Group HR
I work on the Talent Acquisition team in Group HR which has given me the experience of working with departments across the business. One of the highlights so far has been to recruit a new class Fire Fighters. Working in a fast paced environment in a period of growth and change in the airport has been a great start to my career in HR.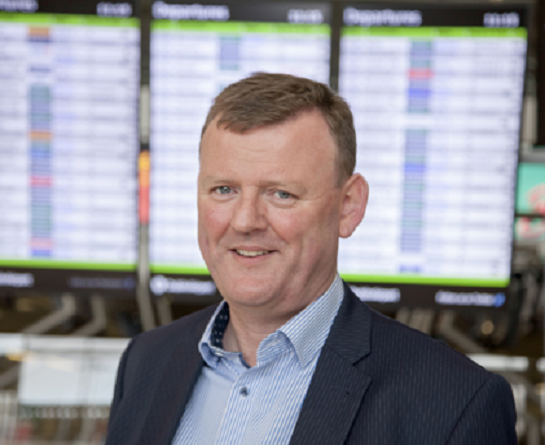 Brian Drain, Chief People Officer
After I graduated from my degree course in Accounting and Finance in DCU, I joined Dublin Airport in 1989 within the Finance Department and have since seen many different sides of the business with roles in Commercial, Retail, IT and Airport Operations. My role as CPO means that I am responsible for leading the HR function.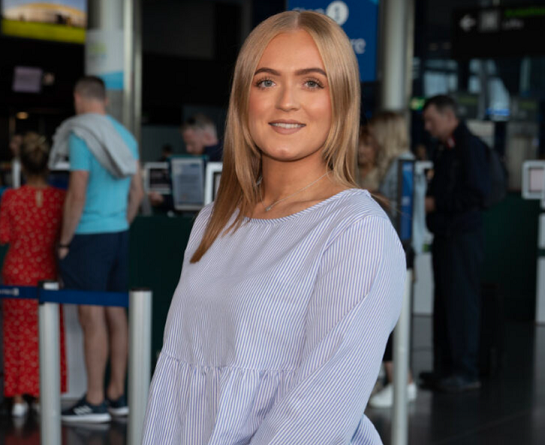 Hannah O'Connell, Graduate Project Officer, Group Finance
I joined daa after graduating from UCC with a BSc in Accounting. I have worked with a variety of teams such as Cost and efficiency, group reporting, and tax. I also took part in a secondment to the Limerick office. Continuing my study has been at the forefront of my experience, and I have become a part-qualified accountant within my first year here.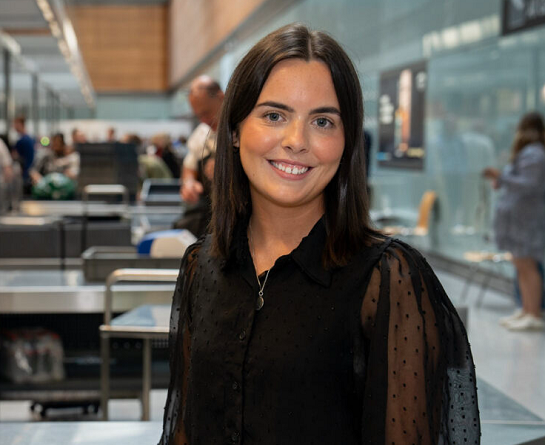 Katie Flanagan-Walsh, Graduate Project Officer, Group Security - HR
I joined the HR Security team after completing my masters in HRM in Queens University. I was given the responsibility of supporting all security officers who are employed less than 12 months and to retain and assist these employees. In my current role I support and advise our management and officers to ensure that they have the tools to succeed.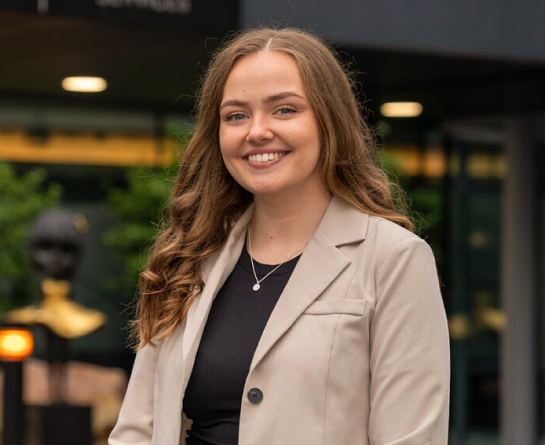 Lara Murphy, Graduate Project Officer, IT
Within the Data & Analytics stream, I rotate between three teams. My role involves data exploration, creating business reports, or creating algorithms to predict certain airport metrics. I spent the first rotation in Data Analytics, I had great exposure to projects and it was a great introduction to how the Data & Analytics teams work together.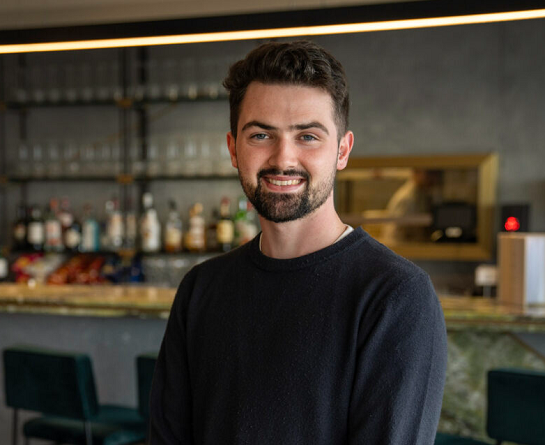 Patrick Taplin, Graduate Project Officer, Security Operations
My first rotation was in Change, Communications, & Engagement within Security. This involved engaging with the Airport Search Unit to help improve and enhance their work environment. I was also responsible for sending weekly internal communications and leading on a change project that involved the sourcing, testing, and design of new uniforms for the ASU.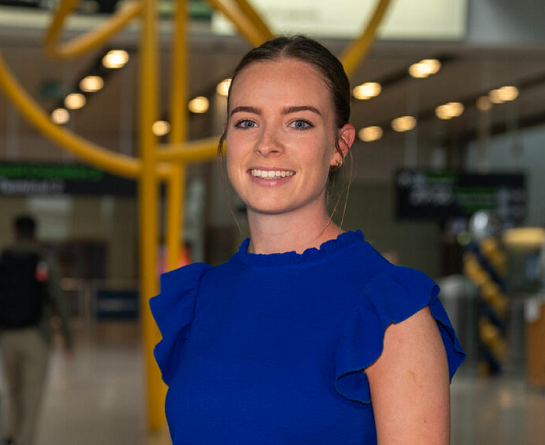 Rachel King, Business Development Associate, daai
During the programme, I worked in the daa international business unit. I got amazing exposure to our global client base and had the opportunity to work on projects, bids and training programmes with clients based in the Middle East, Asia-Pacific and North America. I now have a permanent position within the daai team as Business Development Associate.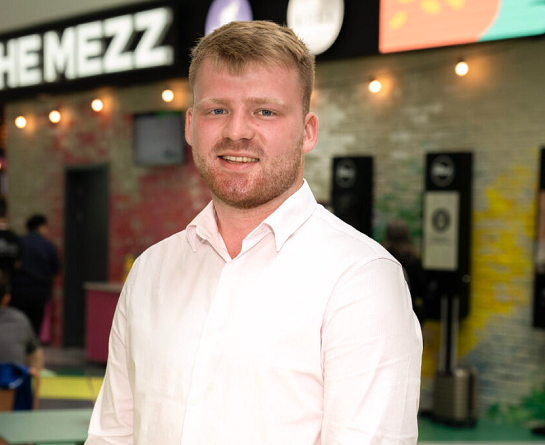 Shane Kenna, Graduate Project Officer, Commercial
My first role was in the Commercial Development. I worked on a wide and exciting range of projects, and got to be part of many of them from the early stages. There was a lot of interesting research involved at the beginning of these projects, followed by the opportunity to present on them to senior managers within Commercial and receive valuable feedback.
Our graduate programme 2024 is now open for applications
Don't just take our word for it
Finance Stream
Aoife Flynn tells us more about the Finance stream of the Graduate Programme.
Operations Graduates visit Red Sea Airport
Aedhamair Blennerhassett and Oisin O'Brien tell us more about their international assignment with daai to the Red Sea Airport.
Generalist Stream
Shane Kenna takes us on a tour of the airport telling us about his role on the Commercial team.