Connecting
Ireland
with the world
Why work with us?
Group functions play a vital role in providing expertise and services to the daa group to support the delivery of the company's strategic goals. Within Group we employ many talented professionals in areas such as Finance, IT, Legal, Compliance, HR, Procurement, Internal Audit, Strategy, Security etc.
View jobs here
Meet our people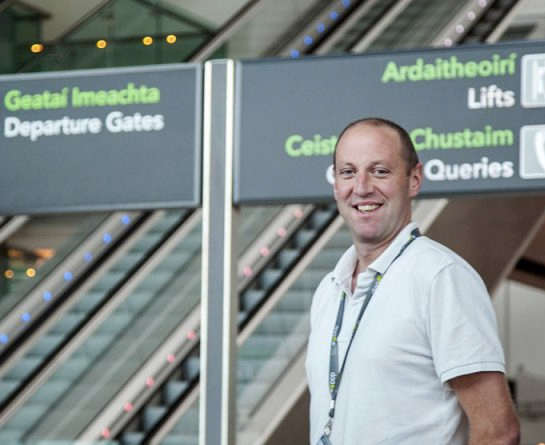 Gavan Farrell, IT Project Manager
If you are the type of person who never shies away from a challenge, wants to roll up their sleeves, and likes to be stimulated within your working environment throughout your working day, then I couldn't recommend daa enough. Projects I've worked on include an award-winning app, the development of new FIDs screens, and vehicle tracking through secure entry points.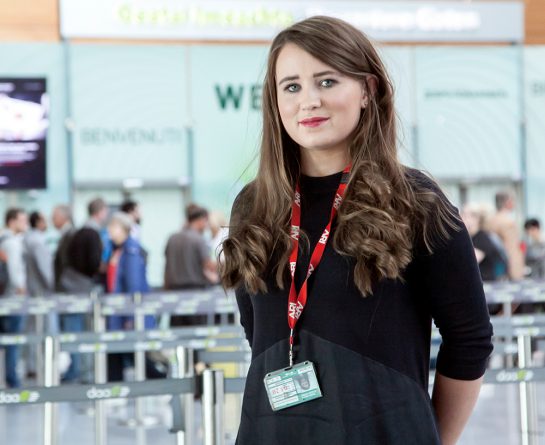 Claire Breathnach, Executive Coordinator
I have recently been successful in securing the role of Executive Coordinator. My previous role as ARI Operations Project Manager gave me the opportunity to lead and assist with new and innovative projects and initiatives while supporting the company's overall objectives. For anyone looking for a launch pad for their career, I strongly believe the daa graduate programme is ideal.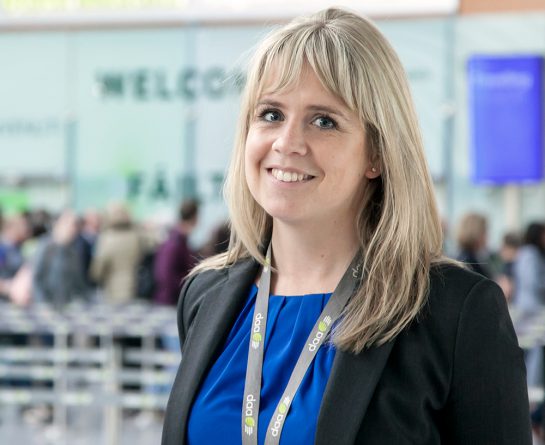 Bernice Ruane, Group Strategy Manager
The best part of my job is how interesting it is. I get to be involved in shaping the future of a diverse, challenging, global business, and I do it in the company of great people. Having worked internationally for the best part of a decade, I am proud to be part of the significant contribution daa makes to Ireland's economy and society.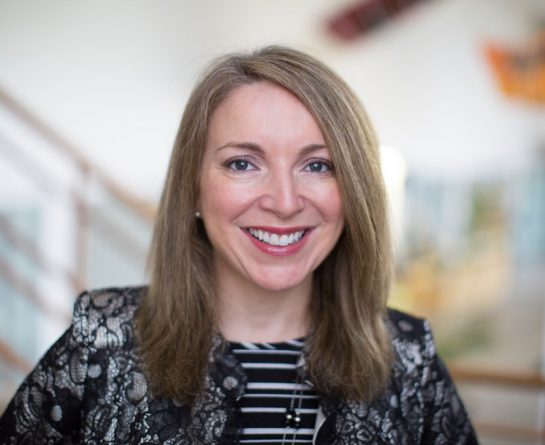 Niamh Flood, Head of Organisation Capability
With my team, I am responsible for Talent Management, Development and Succession Planning, Performance Management, Learning and Development, Staff Surveys and Skills Training. What I love about my career at daa is the variety. I have worked in multiple business units and disciplines over the years and with many talented and passionate colleagues on different projects. I've had lots of opportunities to stretch, develop and contribute, and feel part of something that makes a difference.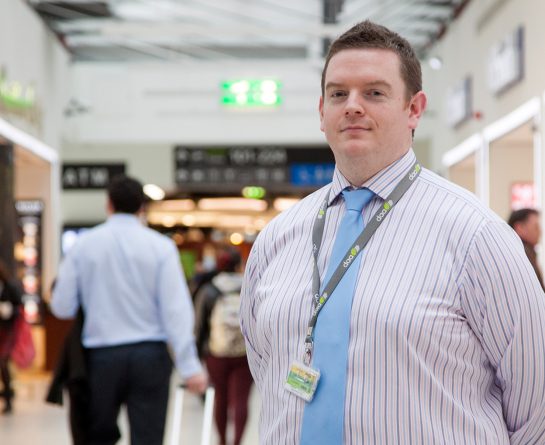 Robert O'Regan, Airside/Aviation Safety Compliance Manager
I am responsible for setting and leading the airside safety compliance activities for Dublin and Cork airports. This role provides me with a very good overview of the dynamic nature of both airports, the quantum of activity ongoing at present, and the challenges of developing to meet our growing needs. Given I have only been with daa for just under 2 years, its fair to say it is a very diverse, fast paced company, with great opportunities to learn and develop.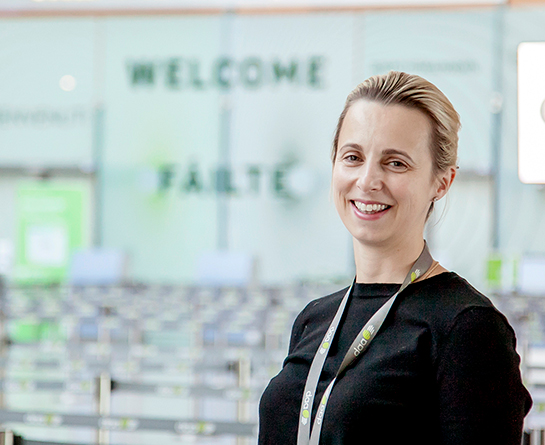 Maureen O'Hara, Solicitor, Legal Affairs
I work in the legal department in daa and while it might sound like a cliché, there is really no typical working day. I advise on something new every day and it's the variety of work and breadth of experience that always amazes me. I look forward to coming into work. It's a place where you feel part of something bigger and that you're contributing towards a better Ireland.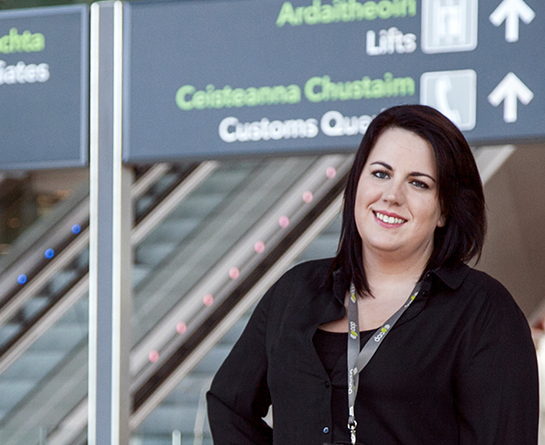 Sinead Gallagher, Service Delivery Manager
The role of IT Service Delivery Manager is very exciting, we are responsible for the management and support of the day-to-day IT operational activities, including planning, reporting and escalation processes. We ensure the IT team are following ITIL's best practice and we are there to support the business as best we can. I find working as part of a friendly, supportive and dynamic team is the best part of my job.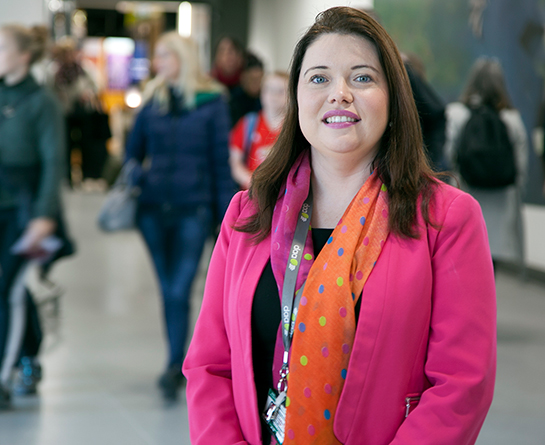 Julie-Ann Bollard, Employee Experience Manager
I started with daa in 2004 and worked with ARI Retail. I moved to HR in 2015 as a HR advisor and I've now progressed to Employee Experience Manager. I really like this role because it allows me to combine my passion for wellbeing, making improvements and most of all focus on bringing the best out in people. I've met life-long friends here that are always willing to help and go the extra mile for each other.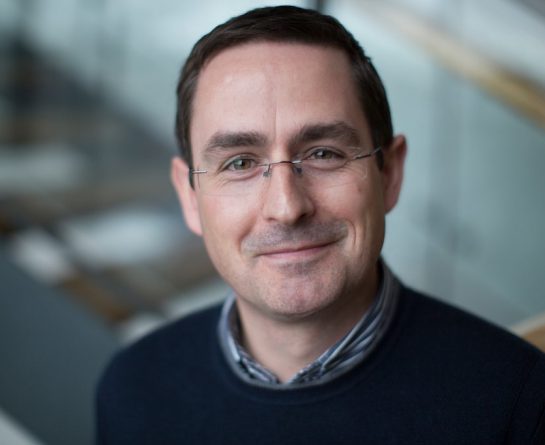 Patrick O'Neill, Senior Financial Admin, AMD
What I appreciate most about daa is having the opportunity to have worked in many different finance related positions during my 17 years with the company. An enjoyable place to work with a team of professional and motivated colleagues.
Group Functions
Working at Group level provides our people with a unique opportunity to gain an understanding of the wider organisation. Delivering projects and services that require working with multiple stakeholders across the organisation and externally is challenging but also hugely rewarding.
Available Positions