Take your
talents
to the global stage
Jobs at daa International
daa International is the daa Group's international airport management and advisory services business. As we grow into new overseas markets where opportunities meet different challenges, experienced team members are key to our success.
View jobs here
Meet our people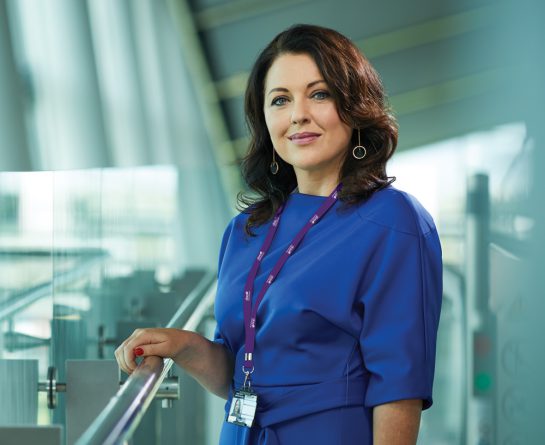 Emma Kelly, Base Operations Executive
Working in an innovative, creative and dynamic environment is important to me. daa International is a young evolving business with a diverse team and one of which I am proud to be part of. My job involves working with professionals from different parts of the world and showcasing the expertise of daa through managing training and operational projects.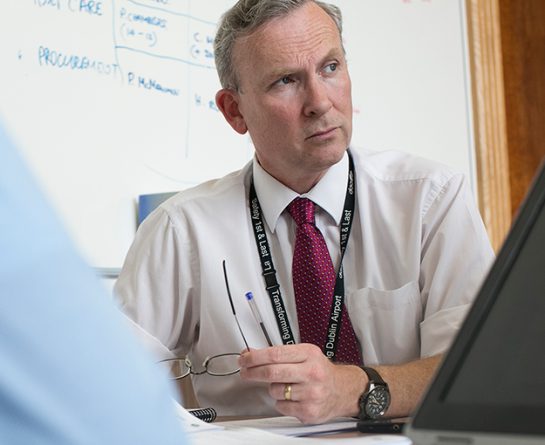 Michael Martin, Senior Vice President, Technical Services
Growing international business is a cornerstone of our daa strategy. Being part of the evolution of daa International from a post T2 idea through 'Consult|daa' business planning and going on to winning significant Middle Eastern revenues has been a challenging and exciting journey. It is great to be part of a team that is pushing the boundaries of our business and taking the highly valued expertise and experience that we hold in our Group to the market.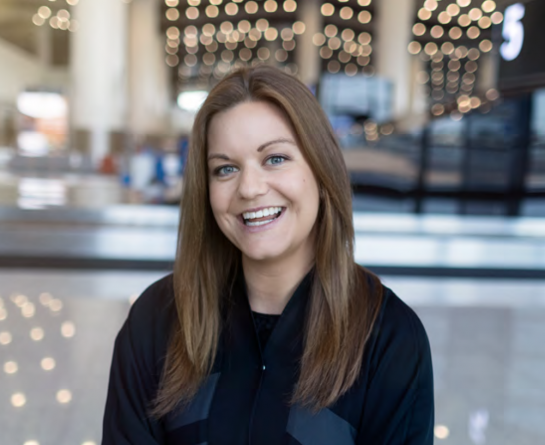 Sarah Flood, Head of Passenger Experience, Terminal 5, KKIA, Riyadh
In my role, I'm responsible for operations and the passenger experience at Terminal 5 at KKIA in Riyadh. We manage a domestic terminal with almost 14 million passengers travelling through it, less than three years after first opening. Before coming to Riyadh, I was responsible for managing the commercial concessions at Dublin Airport. I started with the company as part of the graduate programme and began in Strategy and Regulation.
Are you ready for a new challenge?
Working at daa International gives you the unique opportunity to fast-track your career and gain new skills and experiences. If you are ready for a new challenge, then you may be the right fit for one of our international assignments.
Available Positions