A
Career
that will take you places
Why work for us?
ARI is one of the most significant players in the global travel retail industry. We own and manage duty free and duty paid retail outlets in Europe, The Middle East, Asia Pacific and the Americas. From pioneering beginnings when we opened the world's first duty free shop in Shannon Airport in 1947, we now employ over 3,000 people worldwide and manage a turnover in excess of $1 billion.
View jobs
Meet our people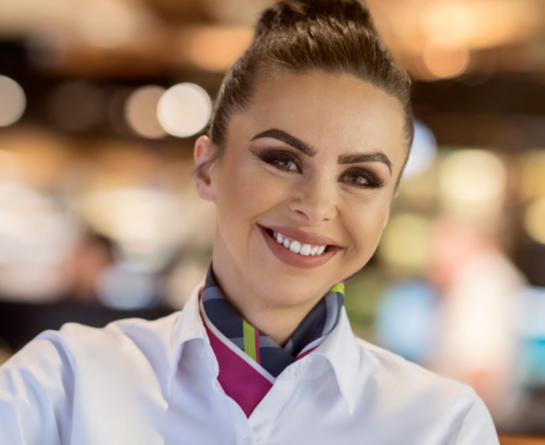 Aleksandra Kwiatkowska, Sales Professional
I have been with the company for just over two years starting with ARI as a perfume specialist in Terminal 1. I've recently moved to be part of the team in Spectrum Sunglasses and Gem&I jewellers, two new shops in Terminal 2. I've found that I can constantly learn from my colleagues and work in an environment that also offers new and challenging opportunities.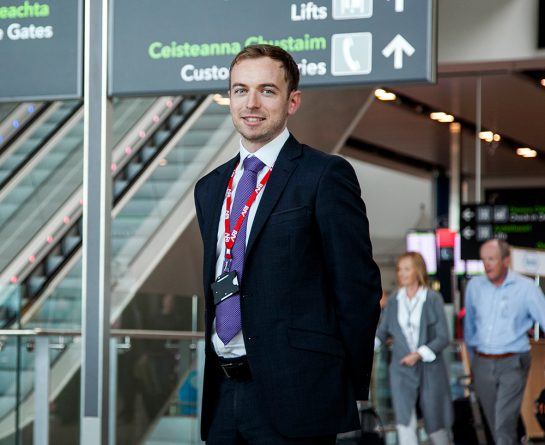 Paul Farrelly, Finance Manager, ARI Ireland
From understanding the key drivers of sales performance to monitoring the latest trends in each of the categories, my role is extremely varied. In addition to that, I feel empowered in my current role to make decisions and ensure the business is operating as best it can.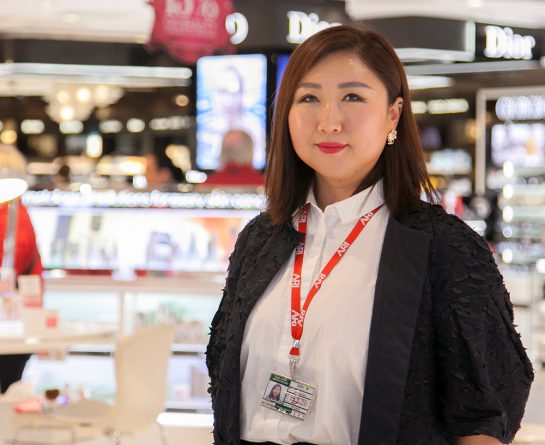 LingLing Sun, Asian Market, Business Development Manager
I recently joined ARI as our Asian Market Business Development Manager. I am delighted with the number of opportunities available to me. Training is a high priority within the company and I've learned so much and been offered lots of support for both personal and team development.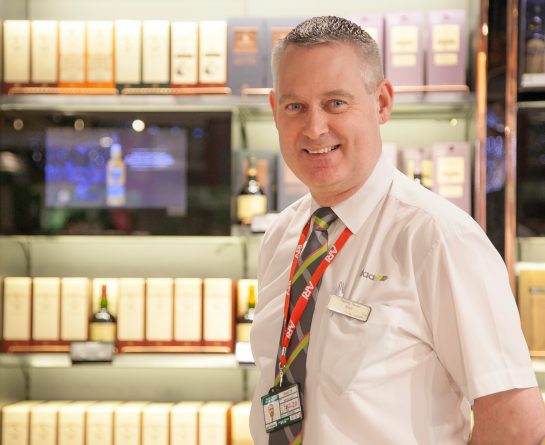 Alan McAuley, Sales Professional
ARI is a great place to work. I am a sales professional, but I am also involved in inducting new team members and rolling out training for new systems and process to make things better for employees and customers. It's great to be part of welcoming new people to the team and helping to drive continuous improvement in the business.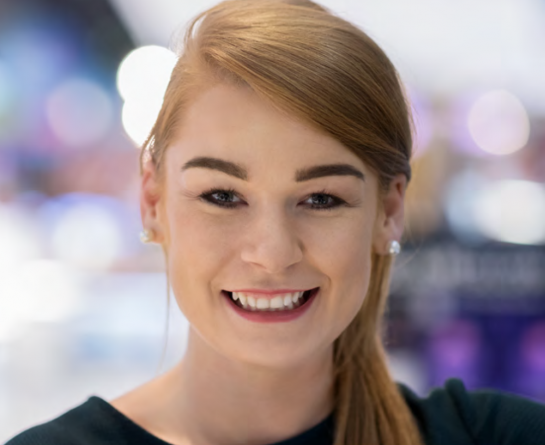 Sarah Farrelly, Process Improvement Executive
My role as a sales team manager in Perfume & Cosmetics really helped develop my people management skills. Wanting to progress further, I moved to Confectionery & Souvenirs, managing a team of floor managers and a category that was a new challenge for me. My favourite role so far is my current one as part of the ARI Way global team as a Process Improvement Executive. I can use my experience from shop floor operations to solve problems and improve the way we do things in ARI on a global scale.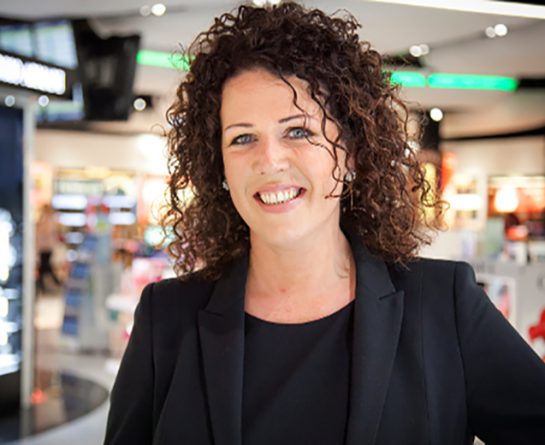 Jackie McDonagh, General Manager, ARI, North America
My responsibility is to manage ARI in North America; this involves managing Retail Operations, Finance, IT, HR, Warehouse, Logistics and Business Development to ensure we maximise sales revenues and develop and align an engaged team across all functions. We operate in four airports across Canada in Montreal, Halifax, Winnipeg and Quebec City. Travel retail is a very fast paced working environment and what I love about my role is that no two days are the same.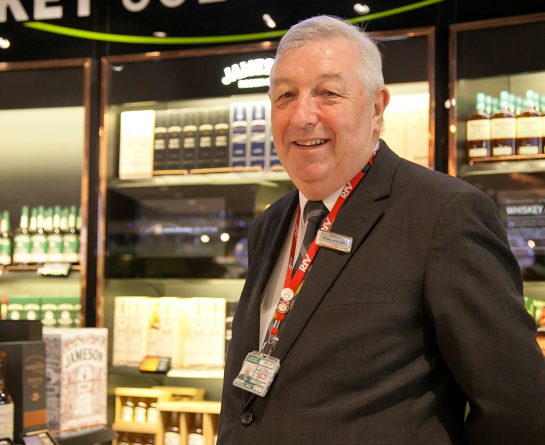 Dominic Byrne, Sales Professional
I work as a Sales Professional at ARI. I love how dynamic the shop floor is, you never know what your day will hold! It is a very fast-paced environment. As well as the day-job I am also involved in our global Star Awards programme, which recognises the best of the best at ARI across the world. It is such a fantastic recognition scheme and I am proud to be a part of it.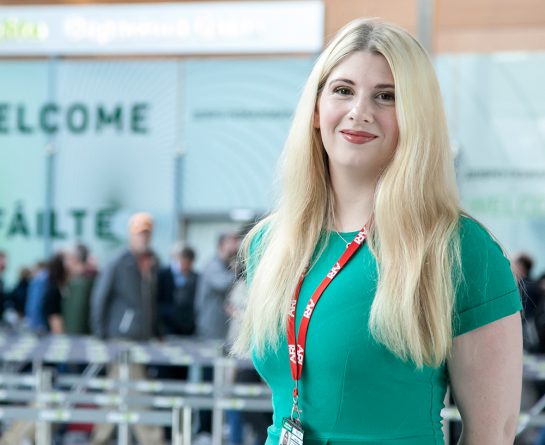 Aoife Carey, HR Advisor
I started in sales in Terminal 1, from there I was given the opportunity to move to our operation at Muscat Duty Free in Oman on an international secondment. On my return I was appointed as a manager in Terminal 1. In 2017 I took the opportunity to join the ARI implementation team in Jakarta. Most recently I have moved to the HR team. I can honestly say that the opportunities within the company are fantastic.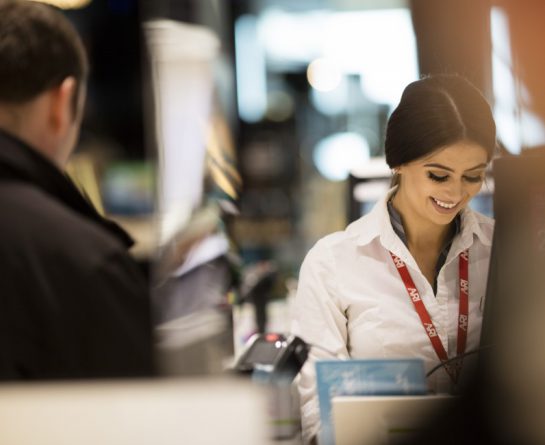 Experience is Everything
Our brand promise, 'Experience is Everything' is at the core of our company culture and symbolises how we interact with each other, our customers and our stakeholders. We see retailing as creating and delivering memorable and rewarding experiences for our customers, which in in turn influences their overall airport experience.
Learn More
Looking for a career that's going places?
We are looking for customer-focused, creative and innovative retailers to shape ARI's future, building on our core strengths in delivering customer led, bespoke retail experiences.
Available Positions