A
Career
that will take you places
Why work for us?
Our vision is to be the world's favourite airport retailer and partner of choice.

For over 75 years we have been spreading joy to passengers across the world, from Shannon to St Petersburg, and Delhi to Montréal. We currently operate in 14 countries, with a team of over 3,500 people. Our end-to-end retail offering is modern and innovative, and we are known as a trusted and dependable partner.

We are experts in thinking beyond the ordinary to deliver bespoke, memorable retail experiences. We absolutely love what we do. And that's how we deliver on our customer promise to bring 'Joy on Your Way'.
View jobs
Meet our people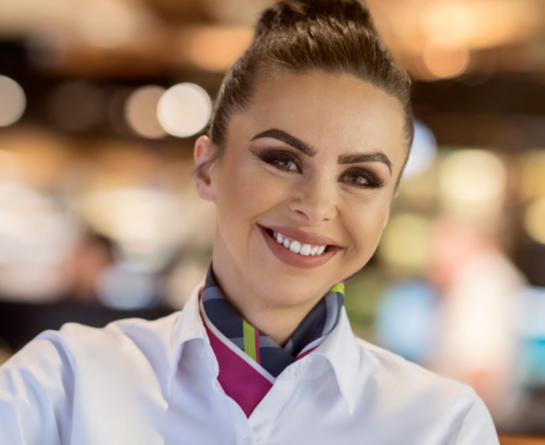 Aleksandra Kwiatkowska, Retail Department Manager
Having joined the ARI team in 2017 as a Sales Professional I have been given numerous learning opportunities to develop and progress in my career. In 2021 I completed the Manager in Training programme and followed into a Team Lead role which allowed me to gain valuable experience and knowledge which contributed to me successfully moving into my current role of Airport Retail Department Manager. I look forward to my career's future development whilst being part of the ARI team.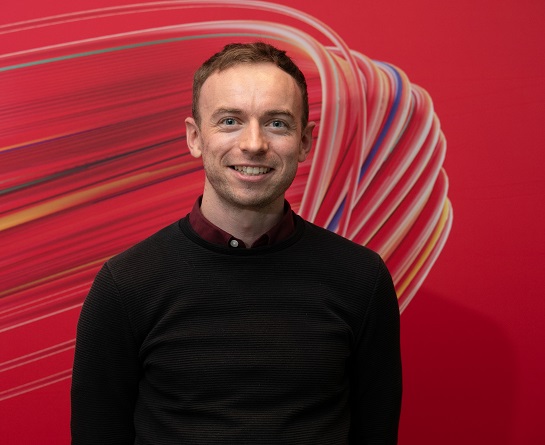 Paul Farrelly, Global Corporate Finance and FP&A Senior Manager, Central Team
From understanding the key drivers of business performance across our global estate to helping our business development team appraise new business opportunities, my role is extremely varied. In addition to that, I feel empowered in my current role to make recommendations and decisions to drive the business forward.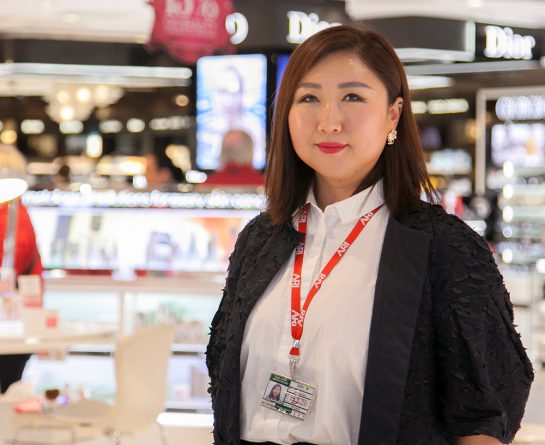 LingLing Sun, Airport Retail Manager
Since joining the ARI team in 2018 as the Asian Market Business Development Manager I have enjoyed many opportunities to develop myself through the vast support, knowledge and guidance of my surrounded team. This led me into my next exciting journey taking on the role in 2020 as Airport Retail Manager. I am able to impart my experience and mentor new colleagues from the valuable experience I have gained. I look forward to what the future holds for ARI and being part of the team's success.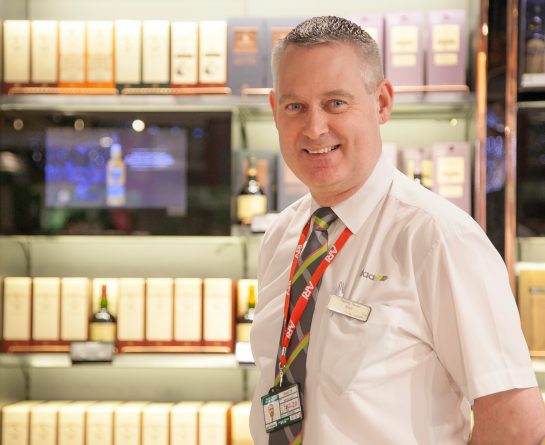 Alan McAuley, Sales Professional
ARI is a great place to work. I am a sales professional, but I am also involved in inducting new team members and rolling out training for new systems and process to make things better for employees and customers. It's great to be part of welcoming new people to the team and helping to drive continuous improvement in the business.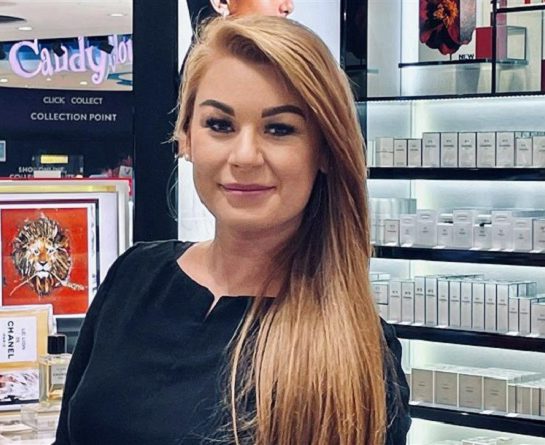 Sarah Farrelly, General Manager, Montenegro Duty Free
In my current role as General Manager at Montenegro Duty Free, I have built upon my own experience in previous roles within ARI, and the experience of my colleagues, to progress within the company and deliver Retail Excellence. The first role I held in ARI was a Sales Professional, back in 2010, and this gave me a deepened understanding of front-line operations in a customer facing role, a very important perspective to have now, as General Manager. ARI has always supported me to achieve my goals.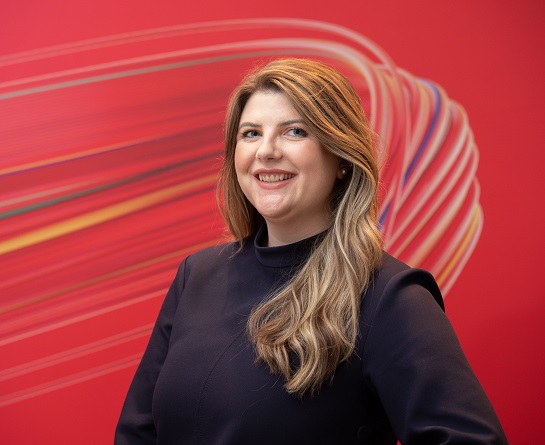 Nicola Lindsay, Global Marketing Manager, Central Team
My responsibility is to design, craft and deliver the global consumer brand on behalf of ARI. Storytelling is at the heart of everything I do, and I work closely with business units around the world to bring joy to our customers. I engage with teams across the business to drive omnichannel, to deliver exceptional experiences across our all our communication touch points. Every day is varied and brings exciting challenges, fresh opportunities in a fast-paced environment.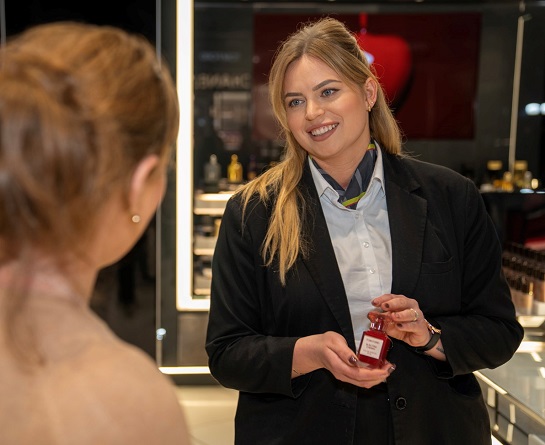 Natalia Brakoniecka, Sales Professional, ARI Ireland
Working for Aer Rianta is exciting. Every passenger we help is on a different journey and we're just a small part of helping them enjoy their airport experience. Duty free shopping is like an airport luxury and we get to enhance it for every person who walks into our shops. Along with great product training and a fantastic team of colleagues I couldn't think of anywhere better.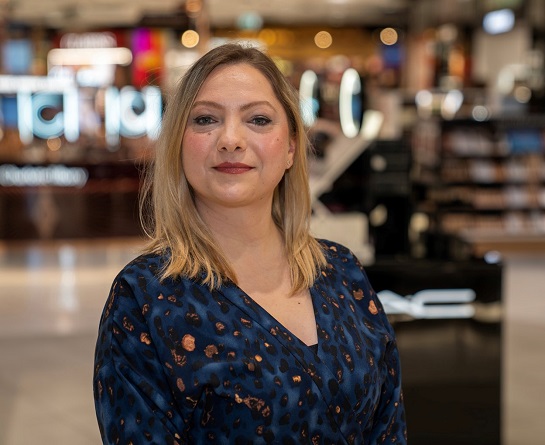 Marcela Kunovic, Airport Retail Department Manager, ARI Ireland
ARI is an amazing place to work; it is a vibrant environment where all the tools are provided for you to grow your career and have time to meet and bond with different people. I'm in ARI three years and have enjoyed every minute in my roles, first, as a Sales Professional and most recently promoted to an Airport Retail Department Manager.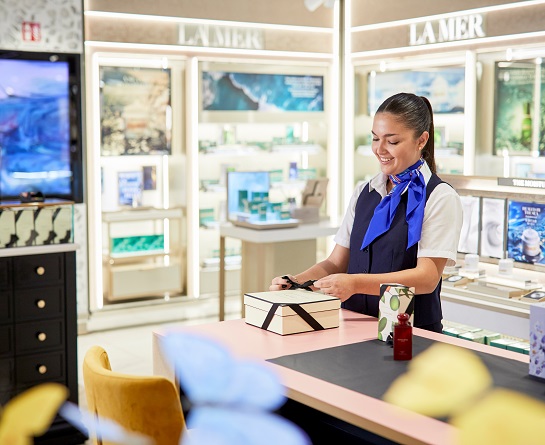 Joy on your way
At ARI we're serious about joy – it's what we're committed to delivering for our customers, our partners and our teams.
Learn More
Looking for a career that's going places?
We are looking for customer-focused, creative and innovative retailers to shape ARI's future, building on our core strengths in delivering customer led, bespoke retail experiences.
Available Positions