Our Mission
Our ESG Strategy sets a road for daa to continually improve our commitments to our environment, people, passengers and local communities
Message from daa's CEO
daa is on a journey to becoming a net zero carbon emissions business by at least 2050. As a company, headquartered in Ireland – a peripheral island nation within Europe – and operating in an aviation sector, which has challenging decarbonisation targets to meet over the coming decades, daa is absolutely committed to making the changes required to meet our sustainability goals.
There is no single action that will make this happen overnight. Rather, daa is focused on a number of projects and changes across our operations that will allow us to achieve our target by 2050. To focus our actions, we have identified projects under each of the following pillars: Environmental Sustainability; Social; and Governance. Here we outline some of the key things we are already doing, and others we have planned, which will enable us to achieve our ESG ambitions.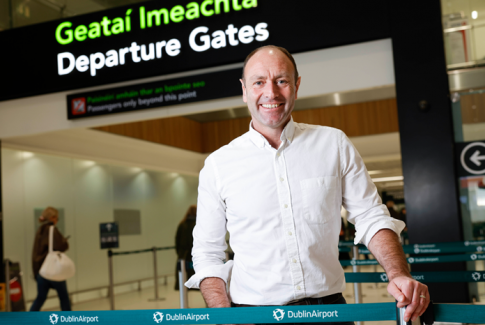 Kenny Jacobs, daa CEO
Our Journey
Our ESG pillars are each aligned to relevant UN Sustainable Development Goals and are underpinned and strengthened by our governance policies and practices. The governance framework which was developed in our latest strategy to support the delivery of our ESG ambitions, continues to develop and mature. We have a framework in place which ensures oversight of our progress and development in this space, from Board-level right through the Group's management structure. We remain focused on delivering against our ESG Strategy commitments in 2023, in parallel to developing an updated ESG Strategy which will reflect the ambitions of the organisation from 2024 onwards.