Annual Report 2021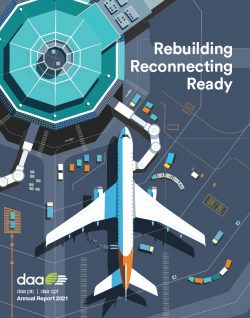 We are a global airport and travel retail group with business in 15 countries around the world. daa's principal activities include operating and managing Dublin and Cork airports, global airport retailing through our subsidiary Aer Rianta International, and international aviation consultancy through daa International. The company is state-owned and headquartered at Dublin Airport.
Our vision is to be airport industry leaders.
Our purpose is to connect Ireland with the world.
The report is available to read in:
Who we are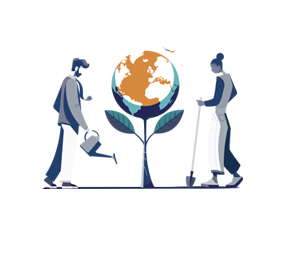 Rebuilding
Our strategic focus, "Rebuilding our Group Together, was launched in 2021, to restore the business following the seismic impact of the COVID – 19 pandemic on the aviation sector.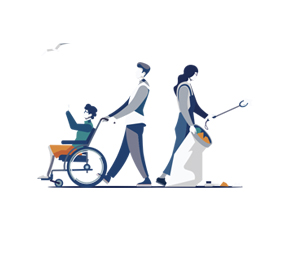 Reconnecting
Our recovery plans are intrinsically linked to our purpose; to reconnect Ireland, its people and business, to the rest of the world, safely and sustainably.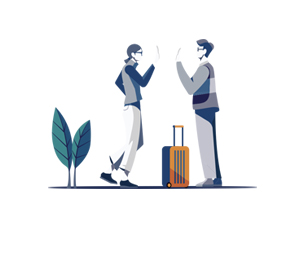 Ready
We believe the worst of the pandemic is behind us and see a world waiting to fly again. So we are investing heavily in new infrastructure projects, each with sustainability at their heart.
2021 Performance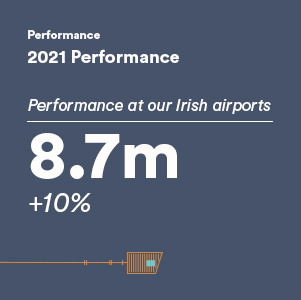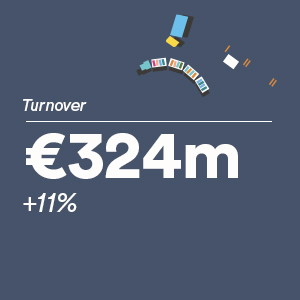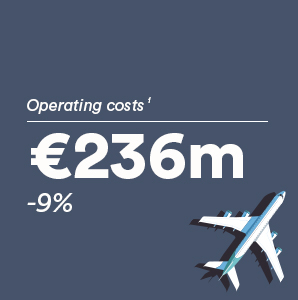 ESG Highlights
In 2021, daa published the Group's Environmental, Social and Governance (ESG) Strategy fo 2021 – 2023. The strategy provides a strong framework that brings together all ESG – related considerations, enabling us to clearly articulate to all stakeholders how we are performing across four key areas – Environmental Sustainability, People, Community and Economy. The framework is supported by our Governance practices and policies.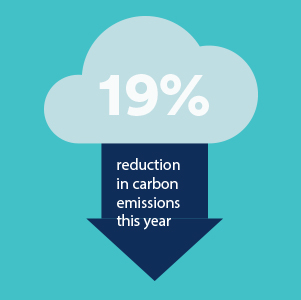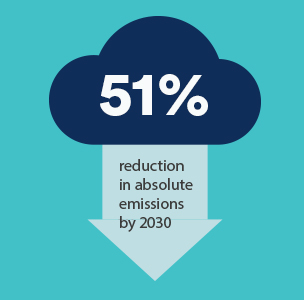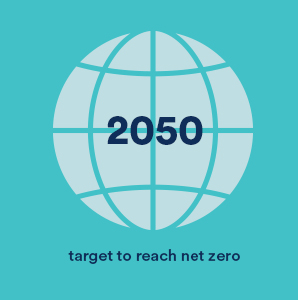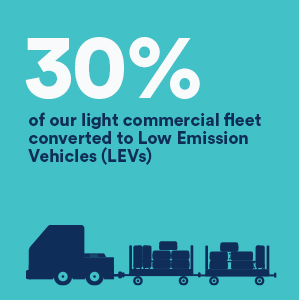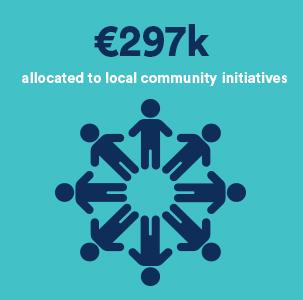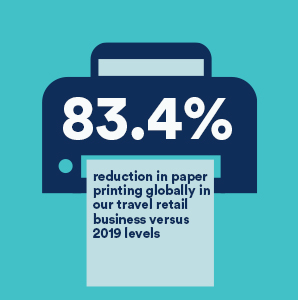 Chairman's Statement
For the second consecutive year, 2021 proved to be a year of difficult adjustments for our people
Hopes are high for a better year in 2022, allowing us to focus on rebuilding,  reconnecting and being ready for the challenges and opportunities that lie ahead.

Basil Geoghegan
Chairman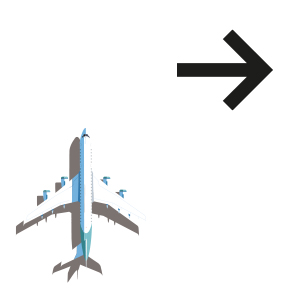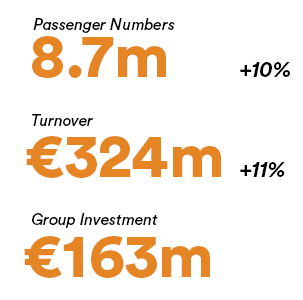 CEO's Review
Our resilience and resolve are focused on the future
daa entered this second year of the pandemic with a new, short-term strategic plan for our business. This plan was focused on Rebuilding Our Group Together to help the business recover and grow after COVID – 19.

Dalton Philips
Chief Executive Officer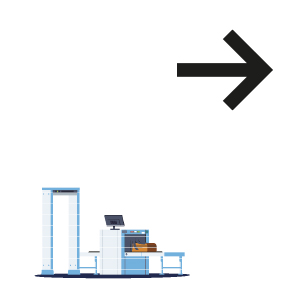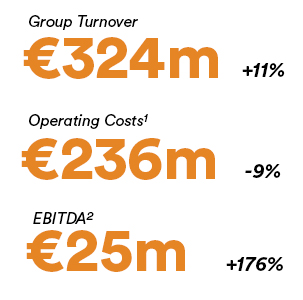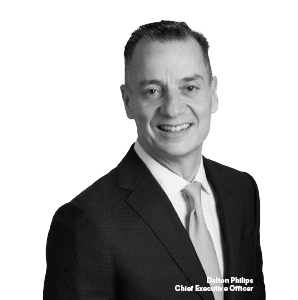 Sustainability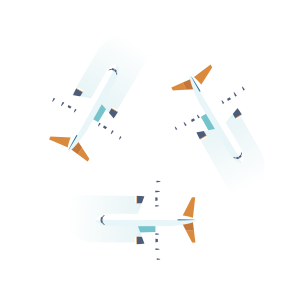 daa put sustainability at the heart of its strategic organisational objectives and purpose in 2021. Our ambition is to achieve net zero carbon emissions by 2050 at the latest while supporting our wider eco-system's shared objective to achieve decarbonisation.
Aircraft manufacturers are making strides to decarbonise the flights of our airline customers, with significant investment ongoing in alternative aviation fuels and advancing low carbon aircraft technology. The industry is exploring and testing many environmental innovations before being scaled up for use in commercial aviation.
The advent of the European Commission's Fit for 55 package seeks to replace our industry's voluntary efforts to reduce emissions globally with a series of legislative proposals aimed at enabling the EI to meet its legal obligation to achieve a 55% greenhouse gas reduction by 2030 (from a 2005 baseline) and to get on track for net-zero carbon emissions in 2050.
daa is committed to stepping up our accountability for the climate challenge that we face, and we are accelerating our plans to decarbonise all parts of our business.
In 2021, daa finalised new environmental sustainability, energy, carbon and waste policies, 200 units of honey from daa beehives were collected and sold to raise funds for daa's nominated charities. We won the Energy Leader award at the Business Energy Achievement Awards, placed second in the 'Leadership in the Public Sector Award' in the SEAI Energy Awards, and were nominated by Business & Finance for our work on our ESG Strategy.
We have a strong track record of delivering sustainability initiatives right across our business, that benefit our environment, our people, our local communities, our passengers and our customers.
Our new ESG Strategy focuses on maintaining those initiatives but importantly, it also seeks to develop a new pathway forward to push our business to deliver even more for those economies and societies in which we operate all around the world.
Dublin and Cork airports are economic enablers and societal hubs, each with a vital role to play in connecting Ireland with the world. We look forward to working in partnership with our customers and communities, our government, and regulators as we continue our decarbonisation journey.
Chief Financial Officer's Review
The key focus for the Group is ensuring a sustainable return to growth.
At the time of publishing this Annual Report, we see strong signs of recovery in domestic and global aviation. We are optimistic about a return to strong passenger growth in 2022 and beyond.
Catherine Gubbins
Group Chief Financial Officer
2021
2020
Passenger numbers – Ireland (millions)
Change %
8.7
+ 10%
7.9
-78%
€'m
€'m
Group turnover
Change %
324
+11%
291
-69%
Group operating costs1
Change %
236
-9%
260
-42%
Group EBITDA2
Change %
25
+176%
(33)
-111%
Group loss after tax – before exceptional & fair value movements
Exceptional items & fair value movements
Group loss after tax – after adjustments & fair value movements
(103)
0.06
(103)
(187)
(97)
(284)
Net cash inflow/ (outflows) from operating activities
(before restructuring payments)
190
(8)

Group operating costs include payroll and related costs, materials and services and Government wage subsidy support.
Group EBITDA comprises Group earnings before interest, tax, depreciation and amortisation before exceptional items from Group activities, excluding contributions from associated and joint venture undertaking.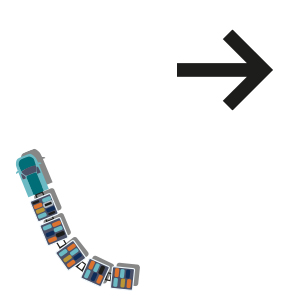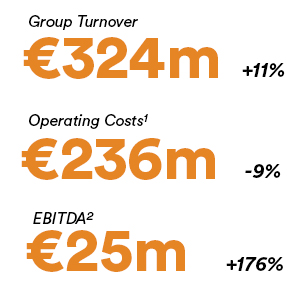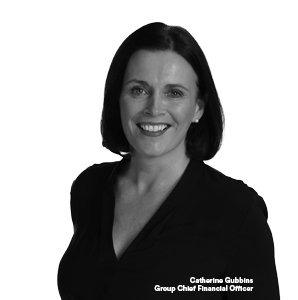 Group Strategy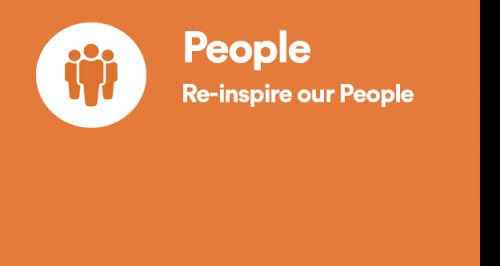 During 2021, we embedded new structures and ways of working across the business which incorporated non – frontline and frontline headcount reduction, with all staff operating on a new resourcing model and new people policy changes.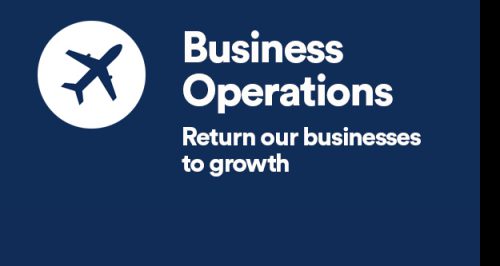 Throughout 2021, there was a sustainable emphasis on updating all safety and security protocols to ensure that all requirements were observed and all regulatory standards were satisfactorily achieved. We also focused on returning the business growth with the Certificate and the relaxing of travel restrictions worldwide. We also incentivised our airline customers through our airport charge schemes and strategic marketing programmes.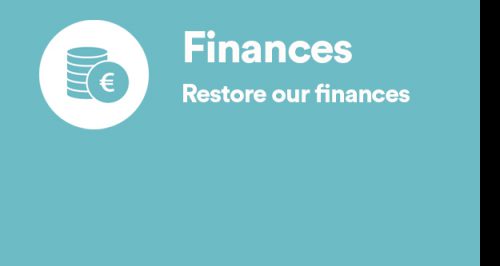 In September 2021, daa took advantage of strong market conditions to raise long-term debt of €150 million in addition to the €500 million Eurobond raised in 2020, with a maturity of June 2028.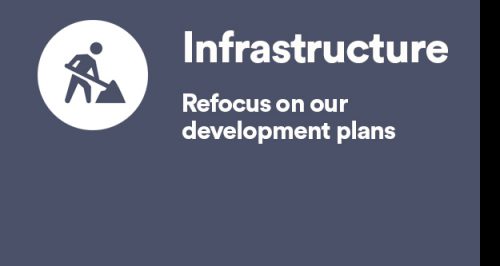 daa invested €163 million in infrastructure projects during 2021. Circa 68% of the 2021 capital expenditure spend on the airports in 2021 was accounted for by the Hold Baggage Screening (HBS), Cork Airport runway restrictions and North Runway (NR) projects.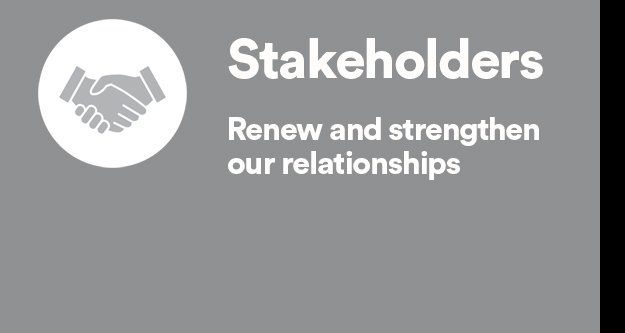 We have a strong emphasis on strengthening our ESG activity.  We have a significant track record in delivering ESG – related initiatives across our businesses, which have worked to safeguard our environment, support our local communities, our people and the local and national economies in which we operate. In June 2021, we reached a significant milestone on this ambitious journey, with the publication of our ESG Strategy.

Our ESG Strategy
As a business that operates on both a national and international scale, we understand that our passengers and customers, our people and our local communities expect us to be a responsible business that strives to enhance our economic contribution in a sustainable and fair manner.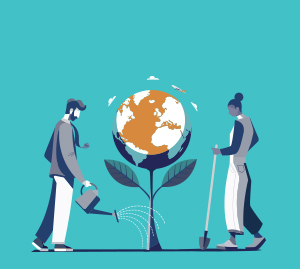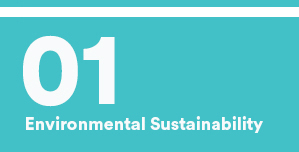 We understand the global environmental challenge; we have set clear and effective environmental sustainability targets and embedded them in our overall business strategy.
We are committed to working with all stakeholders to deliver our environmental goals and work towards a brighter future.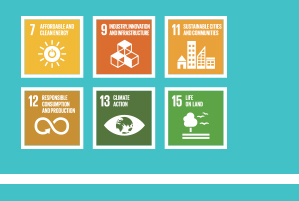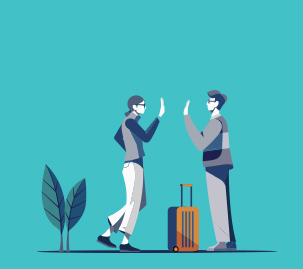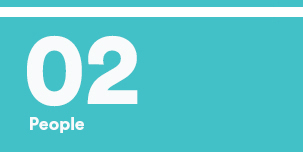 Our people are integral to delivering our ambition to connect Ireland to the world. We are committed to creating a working environment for our colleagues that allows people to grow, develop and fulfill their potential.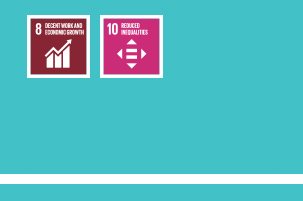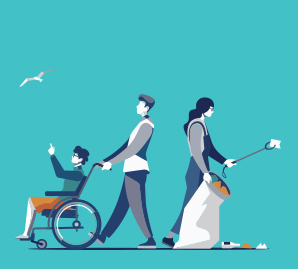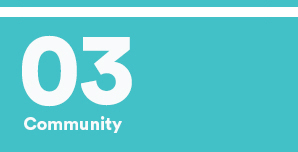 We are committed to being a responsible and good neighbour; one that engages and listens. For decades we have supported activities that enhance community spirit, provided resources to improve community well-being – and we are committed to doing this for decades more.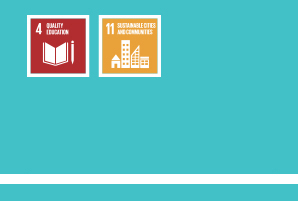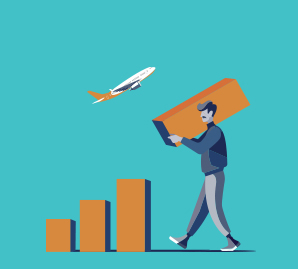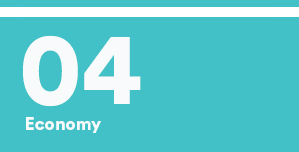 We are drivers of positive economic growth and a source of high-quality employment and we are committed to the development of the economies in which we operate.
We also understand that we can positively influence our supply chains and enable initiatives which encourage sustainable business practices both internally and externally.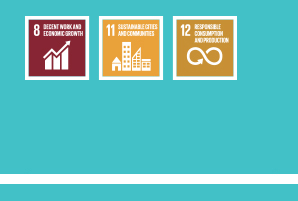 Governance
Our governance structure
daa is a commercial state company. The Group's principal activities are set out in the Report of the Directors on page 82.




The Audit and Risk Committee's principal responsibilities are to assist the Board in its oversight duties relating to internal control and risk management, financial reporting, external audit and internal audit. The remit of the Audit & Risk Committee extends across the Group including daa Finance plc, daa Operations Limited, Aer Rianta International cpt and daa International Limited.

The Culture, Security and Safety Committee's principal responsibility is to monitor the integrity of the company's, health, safety & security systems at its airports and to monitor and advise the Board on company culture including staff wellbeing matters. The company's focus on culture includes safety and security, respecting each other, embracing diversity, living the company values, and striving for excellence.

The Nomination and Remuneration Committee's principal responsibilities are to select, appoint and determine the remuneration and other terms and conditions of employment of the CEO, determine the remuneration policy in relation to senior management including performance related pay, review the ongoing appropriateness and relevance of remuneration policies and determine any structural changes required to such policies, including pension and severance scheme.

The Finance Committee's principal responsibilities are to consider and advise the Board on the Group's funding strategy and structure, debt and liquidity positions and the Group's five-year financial forecasts and financial plans; to oversee major financing and to make recommendations to the Board on treasury policies, borrowing limits, financial risk levels, targeted credit rating and dividend policy.

The Strategic Infrastructure and Sustainability Committee's principal responsibilities are to advise the Board on the medium and long-term infrastructural needs and the capital investment programmes for Dublin and Cork airports and to consider and advise the Board on sustainability legislation/regulations, strategic sustainability ambitions, sustainability & climate-related risks and opportunities, and all related matters designed to achieve the company's sustainability commitments and goals.
Committee overview
The Board has an effective committee structure to assist in the discharge of its responsibilities.

| | |
| --- | --- |
| Members | Appointed to Committee |
| Marie Joyce, Chair | March 2020 |
| Basil Geoghegan | March 2020 |
| Dalton Philips | October 2017 |
| Denis Smyth | March 2016 |
The Finance Committee met four times during the year and the work of the committee was primarily to review and consider major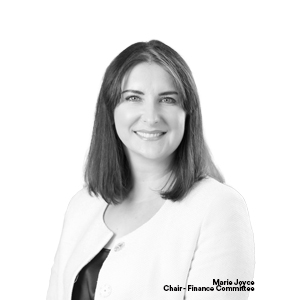 financings including a €150million Eurobond issue which was finalised in September 2021.

| | |
| --- | --- |
| Members | Appointed to Committee |
| Basil Geoghegan, Chair | June 2018 |
| Raymond Gammell | March 2020 |
| Risteard Sheridan | September 2021 |
Risteard Sheridan was appointed tothe committee on 17 September, 2021. The Nomination and Remuneration Committee met seven times during the year
and the work of the committee included oversight of remuneration arrangements and an assessment of the company's voluntary severance scheme.

| | |
| --- | --- |
| Members | Appointed to Committee |
| Raymond Gammell, Chair | March 2020 |
| James Kelly | February 2022 |
| Karen Morton | August 2021 |
| Des Mullally | February 2022 |
| Denis Smyth | March 2014 |
Karen Morton was appointed to the committee on 31 August, 2021. On 17 September, 2021, the Board agreed that the Health, Safety, Security and Environment Committee would become the Culture, Security and Safety Committee. The terms of reference of the committee were updated accordingly. Paul Mehlhorn resigned from the Board and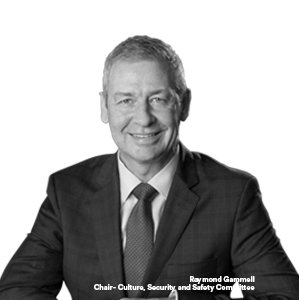 the committee on 18 December, 2021. Joseph O'Sullivan resigned from the committee on 8 January, 2022 when his term of office expired. James Kelly and Des Mullally were appointed to the committee on 8 February, 2022.

| | |
| --- | --- |
| Members | Appointed to Committee |
| Basil Geoghegan, Chair | June 2018 |
| Marie Joyce | September 2021 |
| Karen Morton | March 2020 |
| Dalton Philips | October 2017 |
| Mark James Ryan | February 2022 |
On 23 July, 2021, the Board agreed that the Strategic Infrastructure Committee would become the Strategic Infrastructure and SustainabilityCommittee. The Terms of Reference were updated accordingly. Marie Joyce was appointed to the committee on 17 September 2021 and Mark James Ryan was appointed to the committee on 8 February 2022.